Companies will jointly develop cancer treatment, with BMS paying up to $3 billion for shared rights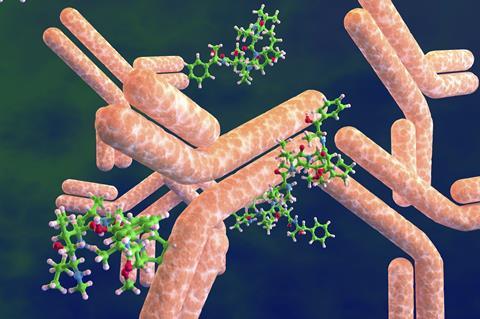 Bristol Myers Squibb (BMS) and Eisai have agreed a deal to co-develop Eisai's antibody-drug conjugate (ADC) cancer treatment MORAb-202. BMS will pay $650 million up front, including $200 million earmarked for R&D. Eisai will be eligible to receive up to $2.45 billion in further performance-related payments.
MORAb-202 comprises an antibody that targets folate receptor alpha (FRα), coupled to anticancer agent eribulin (both developed by Eisai). It is in phase 1/2 clinical trials for a variety of solid tumours that express FRα. The deal is one of several in the ADC area in recent months.
Under the agreement, Eisai and BMS will jointly develop and commercialise MORAb-202 in the Asia-Pacific region, Europe, Russia and North America, while BMS will have sole rights in the rest of the world.

As Business editor, Phillip's aim is to highlight to readers the exciting and innovative chemistry going on in the commercial sector, as well as keeping them abreast of trends and developments in the world of chemistry businesses.
View full profile