Anglo-Swedish pharmaceutical firm AstraZeneca is to acquire Alexion in a cash-and-shares deal that values the Boston, US-based biotech at $39 billion. At $175 a share, this represents a 45% premium on Alexion's share price. AstraZeneca is borrowing $17.5 billion to fund the acquisition. The deal, the largest in AstraZeneca's history, is expected to close in the third quarter of 2021.
It gives AstraZeneca a foothold in the rare disease market, and a new Boston-based business unit will be set up, led by Alexion management. Current Alexion chairman David Brennan knows AstraZeneca well – he was its chief executive from 2006 to 2012, when shareholder pressure led to his early retirement. He was replaced by Pascal Soriot, who still leads the company.
Alexion's portfolio focuses on immune-mediated rare diseases caused by uncontrolled activation of the complement system. This is a key part of the innate immune system, and is involved in a wide range of inflammatory and autoimmune disorders.
Its marketed drugs include the monoclonal antibody Soliris (eculizumab), which treats a group of diseases including paroxysmal nocturnal haemoglobinuria and, at more than $600m a year, was the world's most expensive drug for some time. A second-generation product, Ultomiris (ravulizumab), was launched earlier this year, with a shorter infusion time. A further 11 molecules are in its pipeline.
'Alexion has established itself as a leader in complement biology, bringing life-changing benefits to patients with rare diseases,' Soriot said. 'This acquisition allows us to enhance our presence in immunology.'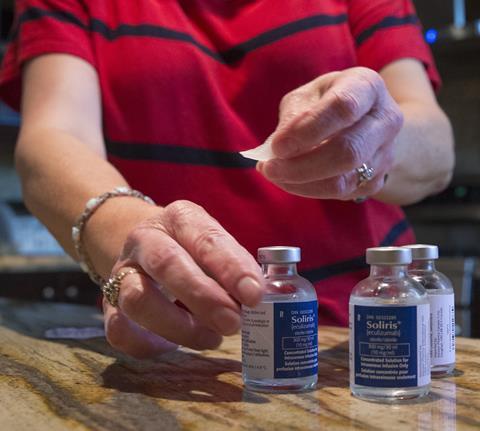 The deal was announced on Saturday 12 December, and by the time the markets closed on the Monday, AstraZeneca's share price was down 6%. Russ Mould, investment director at AJ Bell, cites scepticism around AstraZeneca's Covid vaccine as a reason for the market taking exception to the bid.
'Alexion has failed to attract a suitor for some time, despite shareholder pressure, so investors might see AstraZeneca as a bit of a sap for pitching up with a 45% premium,' Mould adds. 'It is also an immunology-focused business, which will stick out like a sore thumb against the rest of AstraZeneca's portfolio.'
Mould speculates that after fending off Pfizer's 2014 hostile bid, AstraZeneca might be trying to protect itself it against other potential predators. 'Alexion also has expertise in rare diseases, adding to AstraZeneca's range of capabilities,' he says. 'Its technology can be applied outside of its rare disease focus, though this is a prospective long-term benefit which will take time to accrue.'