£300 million will go towards research on dementia and personalised medicine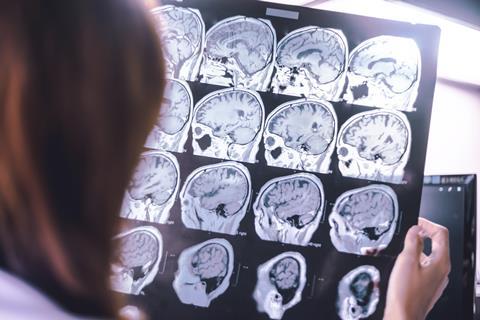 The government is to commit £300 million to help the UK develop the technologies and industries to tackle the challenges of an ageing society, including dementia. More than 10 million people living in the UK today are expected to reach their centenary.
The money comes through the Industrial Strategy Challenge Fund, announced last April to tackle six 'grand challenges', including healthcare and medicine. In November, £210 million was earmarked for a programme of 'data to early diagnosis', that ministers have now agreed. It will pay for research on earlier diagnosis of fatal diseases that take years to develop and personalised medicine to allow clinicians to tailor treatments to individuals. Personalised medicine is a promising approach in the treatment of cancer. It relies on genetic information, so whole genome sequencing and bioinformatics will be carried out for 500,000 Biobank volunteers over the next three years. This resource will help researchers get a better understanding of disease processes, to enable them to develop new therapies.
£70 million of the investment will be used to create new centres of excellence in digital pathology, radiology and diagnostics, using technologies such as artificial intelligence to analyse medical images. These will draw on the wealth of data that is generated by the health service to develop new tools for earlier diagnosis and treatment. Future funding is expected to come from industry. The department for Business, Energy and Industrial Strategy envisages that the centres will enable companies to rapidly develop and test products in partnership with doctors and academics. Innovate UK, which will run the competitive process to determine funding allocations, expects the sites to be geographically spread throughout the UK.
A further £98 million will be invested in a 'healthy ageing' programme to deliver the innovations that will help older people remain active and independent for longer.
Separately, the Medical Research Council (MRC) will invest an extra £40 million into the Dementia Research Institute being built at University College London. The cash will be used to recruit more scientists. The institute was announced in 2015, and is jointly funded by charities and government. Rob Buckle, chief science officer at the MRC, said the new building will 'provide state-of-the-art facilities for research and the development of new dementia therapies', alongside neurology clinics.
Innovate UK has also announced which three sites will host joint industry, academic and NHS partners working on cell and gene therapies, as part of another strand of challenge funding. They will work on innovative treatments for debilitating conditions such as arthritis and neurological disease, and develop best practice for the safe delivery of the therapies.
Angeli Mehta is a freelance science writer with a research PhD, based in Edinburgh, UK
View full profile