Pfizer, Shire, Acorda and Axovant rethink their neuroscience strategies
Pfizer has announced it is taking a step back from the notoriously risky area of neuroscience with plans to halt the development of treatments for Alzheimer's and Parkinson's diseases. The 'refocussing' will see the loss of 300 jobs from the company's neuroscience discovery and early development programs at its US bases in Andover and Cambridge, Massachusetts, and Groton, Connecticut, while the money currently being spent on this area will be reallocated elsewhere. What will happen to the handful of candidates already undergoing clinical trials is unclear.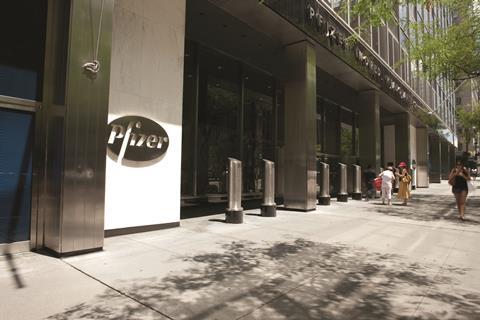 It appears Pfizer is not alone in wanting to cut its losses. Biotech giant Shire has unveiled plans to split off its neuroscience division as a separate business, with a view to potentially selling it off later, depending on the outcome of an ongoing strategic review.
And US-based Acorda Therapeutics is exploring the possibility of a sale after recently halting development of a drug for Parkinson's.
Meanwhile, Alzheimer's disease drug candidates appear to be failing left, right and centre in clinical trials. Axovant will discontinue the development of its drug intepirdine after it failed a phase IIB trial for the treatment of dementia with Lewy bodies, following a failure in a phase III trial involving more than 1000 Alheimer's patients reported last September.
Biogen also reported that its immunotherapy BAN2401 has failed to meet its goals at the mid-point of a phase II trial, but the trial will continue and full data is expected this year. Another of its Alzheimer's disease drugs – aducanumab – is still in trials after showing early promise in phase I.
The charity Alzheimer's Research UK has expressed disappointment at Pfizer's news and urged pharma not to give up on dementia research.
Its director of research Carol Routledge says it is crucial for drugs to continue to show interest in this area, as 'pharma are really still the only organisations that can do phase IIB and III clinical trials'.
She recognises, however, that neuroscience is not an attractive prospect for many. '[This kind of research] is really costly, that's the problem, and at the moment we're seeing significant failures. It's about weighing up the cost of trials against the chance of success.'
Routledge says the key to tipping the balance in favour of success may lie in new collaborative models that make the enterprise less risky. She points to the Dementia Consortium – a £3 million collaboration launched in 2013 which links up many companies and academic partners – as an example.
Indeed, not all companies are shying away from this area. US-based Denali Therapeutics and Japan's Takeda have announced plans to develop up to three drugs for neurodegenerative diseases including a potential treatment for Alzheimer's disease together. At this stage the candidates themselves have not been disclosed, but they are all preclinical. Takeda will pay Denali $155 million (£112 million) in cash and stock for the option to work with them throughout clinical development and jointly commercialise any successes.
'The announcement by Denali and Takeda is really welcome,' says Routledge. 'The more that pharma can collaborate together, particularly at the clinical stage, the better.'