Unusual main group species is a Lewis superacid
Researchers in Canada have synthesised an unusual species featuring a phosphorus dication bound to a pentamethylcyclopentadienyl ligand. The way by which the phosphorus coordinates to the ligand mimics that more commonly seen in cyclopentadienyl complexes of transition metals.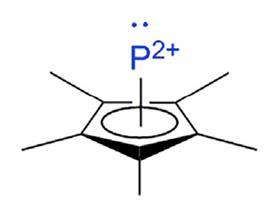 The structure, synthesised by the University of Toronto's Douglas Stephan and colleagues, is the first cyclopentadienyl derivative of phosphorus. The phosphorus is coordinated in a ƞ5 arrangement – analogous to that famously seen in ferrocene. If ferrocene can be thought of as a sandwich with iron as the filling between cyclopentadienyl ligands, this new species might be considered an open sandwich of phosphorus on top of a single cyclopentadienyl ligand.
Previously, only a handful of neutral compounds and cations featuring p-block elements bound to cyclopentadienyl ligands have been made, with even fewer dications isolated. Stephan's group made the new phosphorus species by defluorinating a difluorophosphine using a silylium salt.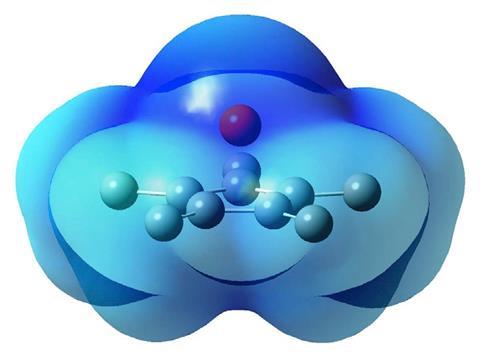 The research team showed that the dication behaves as a Lewis superacid. Main group Lewis acids have uses in organic synthesis and are of particular interest for those developing metal-free catalysts. This latest work offers new insights into the behaviour of phosphorus-based Lewis acids.