New Engineering and Physical Science Research Council post filled by Nottingham computing professor Tom Rodden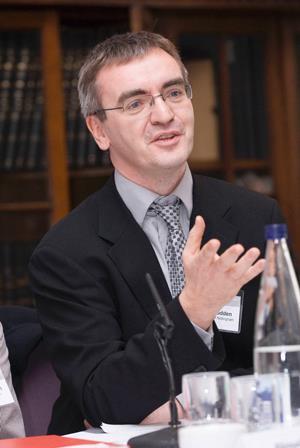 The UK's Engineering and Physical Sciences Research Council (EPSRC) has created a new deputy chief executive post to support the work of its chief executive Philip Nelson, and appointed Tom Rodden – a professor of computing at the University of Nottingham, UK – to the post.
Rodden will start in the role on 18 April and will hold the deputy chief executive position for two years, while continuing some research at Nottingham. He has previously served in the EPSRC's Strategic Advisory Network and was part of the panel for the 2014 Research Excellent Framework (REF) assessment of university research quality.
'I am delighted and honoured to be joining EPSRC as deputy CEO,' said Rodden in a statement. 'I am looking forward to working closely with colleagues across the UK research community to create an environment that delivers world class research.'
Nelson welcomed Rodden's appointment, saying: 'His knowledge of EPSRC and his standing within the wider academic and business communities will be invaluable during the challenging period ahead.'