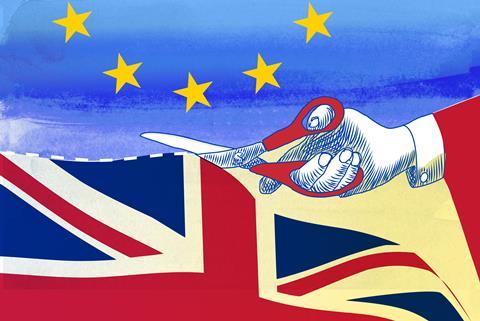 It's now been almost two weeks since the one-year transition agreement between the UK and the European Union ended. The two sides reached an 11th hour agreement on their future economic and social partnership on 24 December, just as the buffer period that preserved the status quo between the two was set to run-out. At 1246 pages, the full text of that agreement is a hefty read so we've distillied down what it means for the chemical sciences.
While there is relief that the UK will not be excluded from the most significant EU research programmes, there is disappointment over the exit from student exchange programme Erasmus+ and concern that the new visa arrangements will disrupt academics' freedom to work across the continent. We've explained the key points of what the Brexit deal means for research here.
Chemical companies on both sides of the English Channel breathed a sigh of relief that potentially damaging tariffs have been avoided. And whilst the deal provided some clarity for the chemical industry, questions and concerns remain as the sector gets to grips with the new rules. We explore what the Brexit deal means for industry here.
What does the Brexit deal mean for research and industry?
1

Currently reading

What does the Brexit deal mean for research and industry?

2

3