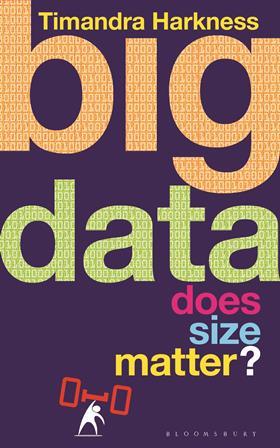 This month, we discuss Big data: does size matter? by Timandra Harkness.
The rise of computers combined with the amount of data that is now stored about people and everything else means that we are entering a new era in which machines will tell us the answers to questions we could not have found by conventional means. This worries some people but excites others. From finding the Higg's boson to what your train ticket knows about you, we discuss the implications. Hear a reading from the book and an interview with Timandra.
You can read our review of Big data: does size matter?here, and find all our book reviews here.
We want to include you, the Chemistry World reader, in the conversation so join us next month when we'll be discussing I contain multitudes: the microbes within us and a grander view of life by Ed Yong. Tweet your thoughts to @ChemistryWorld, or use the hashtag #BookClubCW and we'll endeavour to include your opinions (or questions) on the podcast.