Meera Senthilingam
This week, Matt Gunther uses chemistry to solve a mystery.
Matt Gunther
Waking up in the confines of a sprawling estate with its well-trimmed hedgerows, millionaire mansions and reassuring security, Alexander was no doubt hearing news that a Russian dissident was being thrown in jail. Following breakfast, Alex decided to put on his running gear and go out for a jog on a very brisk November morning. He would never come back.
Alexander Perepilichnyy, aged 44, was found dead near his home on the luxurious St. George's Hill estate in Weybridge, Surrey on 10 November 2012. The police initially identified the cause of death as a heart attack, but, given Perepilichnyy's reasons for staying in the UK, suspicions were already being raised. The former Russian businessman had fled Russia in 2009 after discovering a large tax fraud scheme involving parts of the government.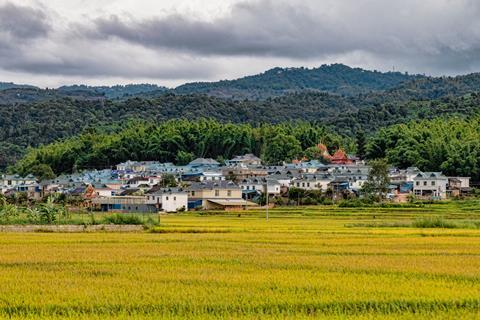 Now, a renewed post-mortem examination of the businessman has found traces of a rare plant, Gelsemium elegans, which only grows in the rural regions of southern China, in his stomach. Commonly known as 'heartbreak grass', the plant is a poison of choice for hit men and raises the possibility Perepilichnyy was assassinated.
A highly toxic flowering plant belonging to the Gelsemiaceae family, Gelsemium was first classified by the famous botanist, Carl Linnaeus, in 1753 and its active ingredient, gelsemine, was isolated by Theo Wormley in 1870. The paralytic alkaloid readily attaches onto glycine receptors in the central nervous system, which tell the brain to relax muscular tissue.
Following Wormley's successful isolation, medicinal scientists recognised the chemical's potential as an arterial sedative and a therapeutic treatment for asthma.
But gelsemine's roots in the crimes of poisoning and subterfuge were quickly weeded out by a man who would go on to popularise such misdeeds in his novels – Sir Arthur Conan Doyle. Doyle, much like his literary creation, Sherlock Holmes, enjoyed performing scientific experiments. One such experiment, published in 1879, details his experience of taking increasing amounts of gelsemine.
After ingesting 9ml of the toxic chemical, Doyle reported symptoms of diarrhoea and 'general lassitude'. Following a further dose of 12ml, the author declared:
'I felt great depression and a severe frontal headache. The pulse was still normal, but weak.'
Many medical practitioners stopped prescribing the drug in the wake of Doyle's dangerous study, but the paper also demonstrated gelsemium's potency as a poison. Reports in pharmaceutical journals during the same period recounted tales of gardeners who had come in to contact with the Gelsemium plant, only to collapse into convulsions and eventually succumb to death.
Much like the untraceable nature of the chemical itself however, the history of gelsemine as a professional poison is shrouded in mystery. Some of the only references to its use are, in fact, in fiction novels. In Agatha Christie's 1927 Hercule Poirot novel, The big four, one unfortunate character is found dead with a newspaper by his side.
It was clear that, too weak to hold a pen, Mr. Paynter had dipped his finger in the ink-pot and managed to scrawl these two words across the surface of the newspaper he held – but the words themselves seemed utterly fantastic: 'Yellow Jasmine' – just that and nothing more.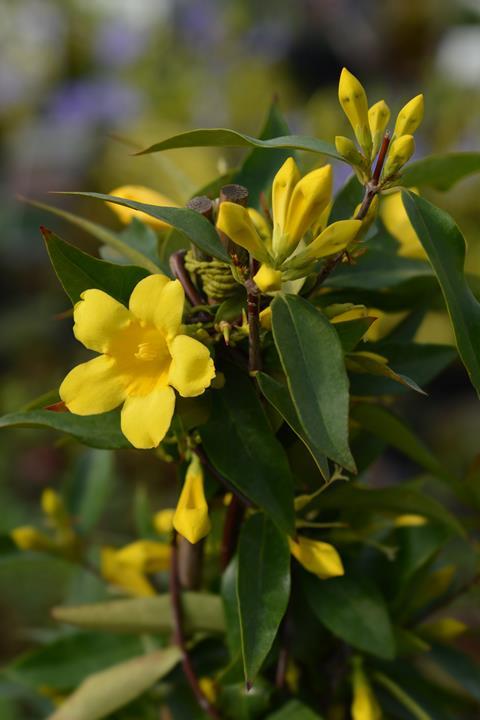 The 'yellow jasmine' to which Mr. Paytner is so desperately drawing Poirot's attention to in the moments before his death is the North American variety of gelsemium, G. semervirens. Poirot makes the astute observation that the plant grows all around the house and the killer would have an ample supply.
If only it were so easy in reality. It remains unclear when gelsemium was first used as a poison but it is rumoured the Soviet secret service took a keen interest in the plant during the Cold War at their national poison laboratory – 'the chamber'. Given Gelsemium elegans native location in Asia, the poison has also long been associated with professional assassins in China.
A month after Perepilichnyy's untimely death in 2012, a Chinese billionaire, Long Liyuan, died after eating his favourite dish, cat meat stew, with two business associates in Guangdong province in southern China. Toxicology reports indicated that the stew had been laced with a small clipping of Gelsemium elegans. One of the colleagues dining with Liyuan, Huang Guang, has since confessed to the crime after police found that he owed Liyuan large sums of money.
A beautiful yellow bloomer during the humid summer months in China, gelsemium lends a bright hue over the fields it occupies. But the criminal exploitation of the toxic chemical coursing through its leaves will likely forever remain in the shadows.
Meara Senthilingam
Chemistry World's Matt Gunther with the chemistry and drama of gelsemine. Now next week, a poisonous end to afternoon tea
Raychelle Burks
It seemed like just another day at the Potbelly sandwich shop in Richardson, Texas. It was April, 2010, and Potbelly patrons were enjoying food and beverages, until a few began noting, they didn't feel quite right.
Meera Senthilingam
Raychelle Burks reveals the compounds behind this doom in next week's Chemistry in its Element. Until then, thank you for listening; I'm Meera Senthilingam