Insights into making bioconjugates using optimal reagents and the latest techniques to create highly active and stable complexes
Click the button below to register
and view a recording of the webinar
This webinar will introduce the principles and importance of bioconjugation and include a discussion of the types of functional groups on biomolecules that can be targeted. Learn strategies for creating custom conjugates with high stability and reproducibility. See some of the most commonly used reagents for bioconjugation, including new hydrophilic reagents for increased biocompatibility, and get efficiency tips for the most popular reactions and reactive groups.
During this webinar you will:
Learn how to design better bioconjugates and choose the best reagents and reactions for producing them
Learn strategies for creating custom conjugates with high stability and reproducibility
Gain tips for running most popular bioconjugation reactions with the greatest efficiency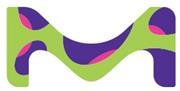 The life science business of Merck KGaA, Darmstadt, Germany, operates as MilliporeSigma in the U.S. and Canada. We collaborate with customers to solve the toughest problems in life science to accelerate access to solutions that improve health for people everywhere. With the 2015 combination of EMD Millipore and Sigma-Aldrich, we now have a broad portfolio of 300,000 products, an expanded footprint, and an industry leading e-commerce platform.
For the life science research market, we can assist you with specialty solutions, from cutting-edge materials to exotic building blocks, stable isotopes, catalysts, and reagents. But don't forget that we do classical laboratory chemicals, too. Our end-to-end manufacturing chain and technical support mean that all our products arrive when and how you need them.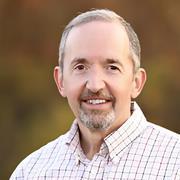 Speaker: Greg Hermanson, President of Greg T Hermanson, Inc.
Greg is the President of Greg T. Hermanson, Inc., a bioscience consulting company, and the Chief Technology Officer and principal at Aurora Microarray Solutions, Inc. Greg has over three decades of experience in the development of life science research and diagnostic products, with broad expertise in protein chemistry, assay development, immobilization, and bioconjugation. He is well known as the author of two best selling textbooks: Bioconjugate Techniques, now in its Third Edition, which is an extensive manual on the methods of bioconjugation, and Immobilized Affinity Ligand Techniques, a manual on the covalent attachment of affinity ligands to solid supports and the methods of performing affinity chromatography. Greg has had significant impact on the bioscience fields as proven by nearly 27,500 citations to his publications and patents, while having one of his publications in the top 50 cited references of all time.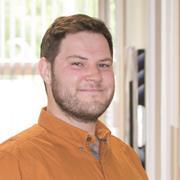 Moderator: Benjamin Valsler, Digital editor, Chemistry World magazine
Ben is the digital editor of Chemistry World magazine, producing video and podcasts to accompany the magazine and website. Prior to joining the Royal Society of Chemistry, he was the producer of the award-winning Naked Scientists, making local and national radio programmes for the BBC, the Australian Broadcasting Corporation and Primedia in South Africa.
Click the button below to register
and view a recording of the webinar