Rachel Brazil looks at schemes to help refugee scientists in the past, present and future
In July 2015, the Nobel medal won by biochemist Hans Krebs in 1953 was auctioned at Sothebys for £225,000. His family decided to use the money raised to set up the Sir Hans Krebs Trust, in support of refugee scientists. 'For me it is a wonderful opportunity to help people who are in desperate need,' explains his son, Oxford zoologist John Krebs. 'I believe that my father would have approved of using the money to support today's scientists at risk in the way that he was, during the Hitler period.' Today, the fund is needed more than ever. 'This is now the busiest we've been since the 1930s, which gives you an idea of the scale of the problem,' says Stephen Wordsworth, the executive director of the UK-based Council for At-Risk Academics (Cara).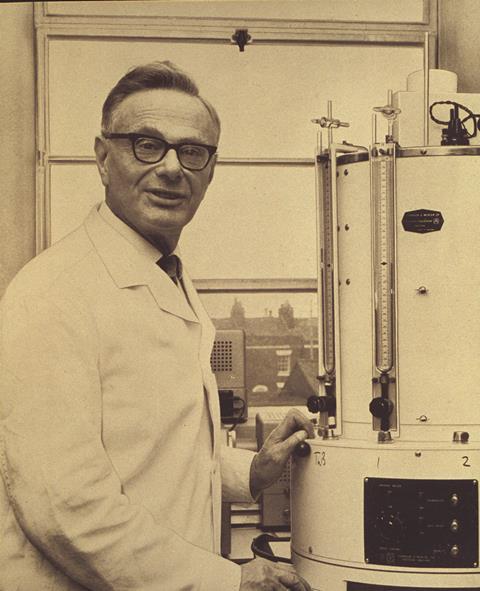 Hans Krebs, who died in 1981, came to the UK as a refugee in 1933, soon after Hitler rose to power in Germany and forced all 'non-Aryans' out of civil service and professional occupations. With funding from the Rockefeller Foundation, he moved to Cambridge. 'He was remarkably lucky: as a scientist who had already established an international reputation, he was offered a post, albeit temporary and on soft money,' says John Krebs. In 1935, the University of Sheffield offered him a lectureship and he stayed there for 19 years, continuing the work on cell metabolism which led to his Nobel prize for medicine. 'He had even managed to bring some of his equipment with him from Germany,' adds Krebs.
It is often said that the generation of German Jewish refugee scientists who fled to the US and UK in the 1930s helped revitalise science and innovation in those countries. There are 16 Nobel prize winners in their ranks, including Krebs, Ernst Chain, Max Perutz, Walter Kohn and John Polanyi. A 2014 study from economist Petra Moser of Stanford University in the US argues refugees were responsible for the 31% rise in chemistry patents filed in the US after 1933.
Many of those who came the UK were helped by Cara. Originally known as the Academic Assistance Council and then the Society for the Protection of Science and Learning, the organisation was set up in 1933 by William Beveridge, director of the London School of Economics. It wasn't an easy task, but by 1939 the organisation had raised £100,000 (£15 million in 2015 prices – or about 10 Spitfires) and supported over 2600 scholars. After the war they continued to help academic refugees from areas of conflict, including Greece, Hungary, South Africa and Chile.
Today, Cara is again providing a lifeline to a growing number of refugee scientists fleeing the Syrian conflict. According to the United Nations, over 11 million Syrians have been displaced since 2011, 4.8 million of them outside the country. 'We are currently supporting over 500 people; over 200 are fellows and 300-plus their dependents, and we are actively trying to find places for over 100 more,' says Wordsworth.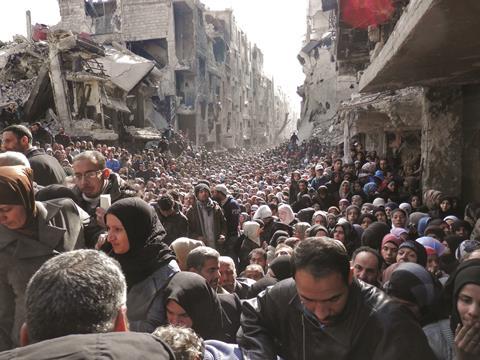 Cara has an established network of UK universities, now numbering 114, who have committed in principle to waiving fees and providing employment opportunities to at-risk scholars. They work alongside the international organisation Scholars at Risk (SAR), based at New York University in the US, whose work assists academics facing severe human rights abuses and attacks on academic freedom. SAR's European director Sinead O'Gorman says their case load has also dramatically increased. 'We have over 500 cases on our list at the moment, which is higher than ever before,' she says. 'We continue to receive large numbers of applications from Syria and Iraq, and now Turkey. Since the attempted coup in July, we have received over 150 applications from scholars in Turkey.'
From Bosnia to MIT
For those caught up in a conflict at a young age, getting an education at all can be a challenge. Former refugee Admir Masic, originally from Bosnia, is now an assistant professor at the Massachusetts Institute of Technology in the US, having spent most of his teenage years in a Croatian refugee camp. 'Education for me was the key to my life,' explains Masic. Through a scholarship from the Open Society Foundations, founded by US philanthropist George Soros, he was able to study at the University of Turin in Italy, gaining a PhD in physical chemistry in 2006.
Masic's story is one of talent and luck. When war broke out in 1992, his family ended up in a refugee camp near the western Croatian city of Rijeka. He was due to start high school and his mother took him to the nearest school, but they were told there was no provision for educating refugees. His mother eventually persuaded the director to let him attend, 'I found out after three years of being in that school that actually I was there as a visitor and I wasn't officially registered' says Masic.
The school specialised in communications or chemical technology and he was told to choose between the two. Thinking he might one day find work back at a refinery near his Bosnian village he chose chemistry, at which he quickly excelled. When his family left to settle in Germany, he chose to stay in Croatia and finish high school. He studied hard, winning a prestigious national chemistry prize at 15. 'I had motivation because I realised very quickly that we had lost our house, we lost everything we owned – the only thing I could count on was who I was and what I could contribute,' Masic explains. 'Building knowledge is something no one can take from me, so this is where I needed to invest.'
The support of Italian aid workers helped Masic successfully apply for university in Turin, where he continued to excel. But as a refugee, his position was always uncertain. He specialised in the development of spectroscopic methods for archaeological conservation and co-founded a company providing scientific analysis to conservators. But without the correct visa he was eventually forced to leave Italy and in 2008 he moved to a post-doctoral position in Germany. With a successful publication list, he joined MIT's civil and environmental engineering department in 2015 to run his own group.
Looking back on his experiences, Masic says the struggles he faced as a refugee were important in shaping his academic career. In Croatia, refugees were segregated and suffered discrimination. 'But that was incredible fuel and motivation for my career,' he says. His experiences have also shaped his identity. Having to leave Italy was a huge disappointment. 'I was perfectly integrated – I was more Italian than anything else,' he says. 'I don't identify myself as Bosnian, Italian or German [now] – I really consider myself beyond borders.' It may be that he now identifies most strongly as a scientist and engineer. 'Through all the difficulties there was something that was always there – the research I was able to contribute,' Masic reflects.
Research in exile
Not all refugees are forced to flee their country. The 2014 war between the Ukrainian government and pro-Russian insurgents has led to an estimated 1.4 million internal refugees moving away from the parts of eastern Ukraine now controlled by separatists. For academics at the Donetsk National University, this has meant a wholesale uprooting to a makeshift 'university in exile' in the city of Vinnytsia in west-central Ukraine.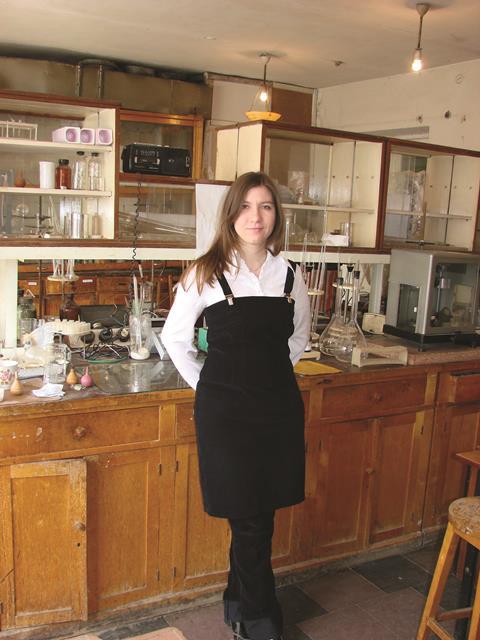 About 50% of faculty who did not support the Donetsk People's Republic chose to leave, including chemists Yuliia Bespalko, Svitlana Zhyltsova and Oleksii Barybin. 'I remember the day – my colleagues and I were going home after work, and we saw armed men who were not part of the usual authorities,' Bespalko explains. 'It was my point of no return and, since then, I haven't gone back to the university in Donetsk.' Zhyltsova was also shocked when the conflict reached the university. 'As soon as I'd understood that many of my colleagues didn't want to protest against such events, my decision was not difficult. I couldn't [face seeing] armed people, not only in the streets of Donetsk but also in my own university.'
The new university in exile was opened in an old jewellery factory in November 2014, but there were early problems, as Zhyltsova explains. 'When we came to our new building in Vinnytsia, the labs were even without electricity.' Barybin agrees. 'There was nothing in Vinnytsia except the academics. We left Donetsk with only our home belongings, so there was no place for anything from our offices.' Plus, those who remained prevented them from taking anything from the university in Donetsk. 'We couldn't take any equipment or reagents,' says Bespalko.
Financial support comes from the Ukrainian government, but resources are scarce given the difficult economic situation. 'Our colleagues from the medical university in Vinnytsia and our alumni and sponsors from different organizations have helped our faculty with equipment, chemicals and glassware,' says Zhyltsova. The university back in Donetsk continues to run, but Barybin says he is not sure how many students are still attending. He has contact with one or two old colleagues but speaks to them rarely.
In exile, the university is again teaching students – from undergraduates to PhDs. 'The situation with students is similar to that of university teachers. On average, about 50% of students moved,' says Barybin. Those already living outside the territories now occupied by the Donetsk People's Republic found it easiest to move. The new chemistry department has about 135 students and there are approximately 300 studying physics, although about 20% are studying remotely. 'Last year we had the first graduation of students and it was a small victory for the whole university family' says Bespalko.
Although their teaching labs are running, continuing with research has not been easy for the scientists without access to their own specialised labs and equipment. 'If I can receive the reagents and equipment I need, I'd like to continue my own research,' explains Zhyltsova, who works in the field of polymer composites. 'But if in the next couple of years they are still unreachable, I will have to change the type of research I do,' she adds. Barybin, whose work was in hydrodynamics, has similar problems without his own lab and is also looking for a solution. 'I want to change my research area to something theoretical or related to computer experiments.' He is hoping that collaborating with other scientists might help him move forward.
Bespalko has been able to continue her work as part of a project funded by the International Renaissance Foundation, a fund set up specifically to support Ukraine. In November 2015, she visited the lab of nanochemist Steven De Feyter at the Katholieke Universiteit Leuven in Belgium to work with him on self-assembled materials including covalent organic framework synthesis, and hopes to continue the collaboration.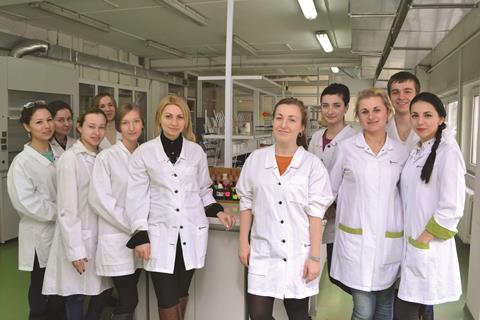 The move to Vinnytsia has not been easy for the university staff, although none felt they had any other option. While most were able to come with their immediate families, some have been divided from relatives. 'The thing that is now difficult for me is that my parents-in-law are still living there and we can't see each other as often as before,' says Zhyltsova. It is currently possible to visit Donetsk with the appropriate documents from the Ukrainian security services and Barybin says from time to time they are able to meet with family who remained.
The future political situation in eastern Ukraine is unclear. 2015 saw a ceasefire, but violence still continues and the separatists still control a large part of eastern Ukraine. Returning does not currently seem like an option for those who left. 'I can only go back home if the Donetsk People's Republic disappears,' says Zhyltsova. 'But I don't know when it will happen.' Barybin worries that even after liberation, there is the likelihood that separatists with illegal weapons will make the region unsafe. The new university is committed to continuing in exile at least until the end of the conflict, and the ability to continue and rebuild an institution together is rare for refugees. 'We are in the unique situation that the staff of the university, which has over 75 years of history, has a chance to start all over again,' says Bespalko.
Syrian scientists
Organisations like Cara and SAR are working hard to support refugees from Syria – including food scientist Kassem Alsayed Mahmoud. In August 2015, he began a one-year postdoctoral fellowship at the Laboratory of Food Technology and Engineering at Ghent University in Belgium and he has now started another one-year position at the Free University of Brussels.
'After leaving Syria in October 2012 because of the personal threat from Assad's forces, I tried to find any job in Turkey or in Qatar,' Alsayed Mahmoud explains. 'It was so difficult because of the language barrier in Turkey and the absence of any vacancy in my field in Qatar's universities and companies.' Friends told him about SAR and they helped him secure the Ghent position, funded by the university and SAR.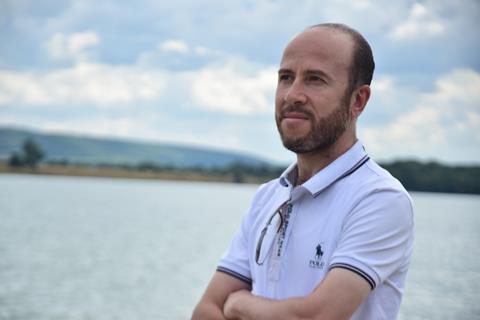 Academic life in Syria before the war was not ideal, says Alsayed Mahmoud. All universities and institutions suffered from bureaucracy, corruption, intimidation and security service intervention. As is so often the case, the lack of freedom was a problem for scientific research and those who were scientifically successful had usually studied abroad. Originally from the city of Deir Ez-Zor in eastern Syria, Alsayed Mahmoud completed his PhD in France, studying food processing and biotechnology in Nancy, where he worked until 2009. On returning to Syria he set up his own lab specialising in edible oils, but he was forced into the army after a year, even as a 38-year-old academic.
After the revolution and the war broke out, and after having witnessed the regime's treatment of civilians, he decided to defect and left for Turkey, eventually getting a visa to Qatar. Not all of his family managed to escape. In 2012 his brother was killed by the regime along with 400 others in a massacre in Deir Ez-Zor. The rest of his family are now spread around Turkey, Qatar and Saudi Arabia, but he is alone in Europe. 'I cannot easily visit or invite my family or even my fiancée to come here to Europe,' Alsayed Mahmoud says. 'The administrative procedures to get a visa are complicated and may be impossible'.
The situation in universities back in Syria is now intolerable. 'There is no real education and scientific work. When you do not have water, food, medicine, school for your children and security, you are not able to think about your research,' says Alsayed Mahmoud. 'Many students, in particular the young males, have also been killed by Assad's forces, forced to leave the country or become involved in the war,' he adds. Three of the five government universities are closed or displaced to another city, and most of the scientific staff are gone ­– either killed, arrested or forced to leave.
Alsayed Mahmoud is in contact with many of his Syrian colleagues who are all trying to leave the country to find safety for themselves and their families. Those who have already left are in neighbouring countries or have been able to return to the countries were they had previously studied. 'Most of us are struggling to find jobs in the host country. It is a big problem for many reasons: our status as refugees or migrated people, the language for those who are in a new country, and the gap in our CVs because of the crisis,' he explains.
The challenges of life as a refugee
For refugee scientists who have found scientific positions, the struggle is not over. 'It is not easy for anyone who lost everything to start his life from zero in another country' says Alsayed Mahmoud. He has found the university and people of Ghent welcoming, but explains that despite doing their best to provide support and understand his situation, 'you cannot feel the real tragedy if you did not live with the event'.
Alsayed Mahmoud has spoken widely about his personal experience as a refugee, but for other refugees, this is often not the case. John Krebs recalls that his father didn't talk about the Nazi period or his feelings at being forced to leave Germany, 'It was only when I read his autobiography that I came to realise what he had been through. It is remarkable that a man aged 33, brought up as a loyal German citizen (his family were assimilated Jews), and then summarily dismissed from his job, was able to overcome the trauma of dislocation and continue with his life's passion of scientific research.'
Krebs says his father soon felt at home in his new country, but this isn't the case for all refugee scientists. According to Cara, historically many felt socially dislocated. Today, says Wordsworth, 'it varies enormously from case to case in terms of what they have been through when they left. Sometimes when you read the case histories and then you meet the person you are surprised by how normal they seem, considering their experiences.' In practical terms, O'Gorman thinks the biggest immediate challenges are usually language-related – and universities usually provide language training, as well as academic and pastoral mentors to provide support.
One surprise is that many of the academics seeking help do not see themselves as refugees; so much so that Cara removed the term from its name in 2014. 'We have got away from the refugee label,' explains Wordsworth. 'Many of the fellows we were helping felt that they hadn't abandoned their countries, they had had to leave, but fully intended to go back when they could.' O'Gorman agrees: 'That has particularly been the case with scholars from Iraq and Syria, in that they are very eager to be a part of the post-conflict reconstruction in their home countries when the time comes.'
The European response
While Cara reports strong support from UK universities, their response to the Syrian crisis seems somewhat measured. A number of UK universities are offering student scholarships and postdoctoral fellowships, including the universities of Sheffield, Warwick, York and East London. Others are working with Cara to find positions for specific refugee academics. In 2015, the European Union launched a initiative called Science4Refugees, to help link refugee scientists and researchers to universities with available positions (see our story Initiatives link refugees researchers with jobs in Europe). O'Gorman says it's 'a step in the right direction'.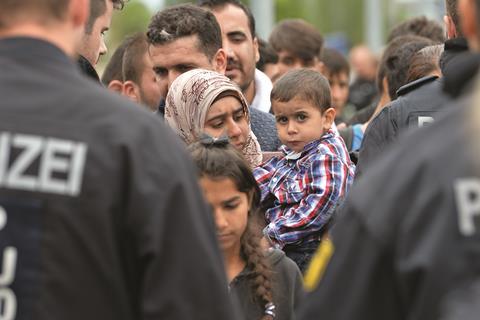 While the UK government has not yet provided any specific support for refugee academics or students, the German government has stepped forward. This is with their own history in mind, as foreign minister Frank-Walter Steinmeier explained in 2015. 'In a small way, we also work to repay other countries for what they did for German researchers in exile many decades ago,' he said. July 2016 saw the launch of the Philipp Schwartz Initiative, named after the Jewish pathologist who fled Nazi Germany and founded the Emergency Society of German Scholars Abroad in Zurich and London. The initiative will fund 20 refugee researchers for two years.
Germany has also funded 271 Syrian Masters and PhD students, administered by the German Academic Exchange Service (DAAD). 'We received over 5000 applications which was quite surprising – we estimated it would be about 1000,' says programme head Christian Hülshörster. Given that by 2016, 200,000-plus Syrian refugees had arrived in Germany, DAADs efforts have shifted to support German universities to educate and integrate those who want to study.
But the focus is also on providing assistance to Syria's neighbouring countries, who are sheltering the majority of refugees. The EU has set up the €40 million (£35 million) Madad fund to support refugees in these countries, including a €1 million education project launched in April 2016, administered by DAAD, the British Council and several other European organisations.
Cara has also recognised the need to create programmes nearer the conflict region. In 2006, after the Iraq war, they launched a regionally based initiative to partner Iraqi researchers with UK academics to work on a wide range of projects. 'We are now looking at how we can use that experience to support Syrian academics in the surrounding countries,' says Wordsworth. At MIT, Masic is also looking at how online tools developed by the university could be re-purposed to support remote learning for displaced populations.
O'Gorman and SAR are hoping more will be done for today's refugee academics. 'The scale of the response is not proportionate to the problem, so we are asking national governments to consider scaling up their efforts.' Wordsworth suggests learned societies might consider stepping in to sponsor an academic in their field. In the meantime, Mahmoud has created the Syrian Academics Organization and has started gathering a database of Syrian academics and students around the world to help them to find a host university.
It may be the international nature of science that has enabled refugee scientists to find routes out of danger, now and in the past. But organisations like Cara have always seen their role as not only saving individuals but also saving science.' Since the beginning our founders saw the task as being twofold – as providing relief from suffering, but also the defense of learning and science – saving the people, but also what they carried in their heads for the benefit of the world as a whole,' says Wordsworth.
'Science of course helped me to find a safe place,' agrees Alsayed Mahmoud, but he says now he hopes one day to use his skills to help others in need. He dreams of returning to Syria to rebuild. 'I hope, as do all Syrian people, that this day will come very soon, because there is no mother like your mother as there is no home as your home.'
Rachel Brazil is a science writer based in London, UK
Donations to The Sir Hans Krebs Trust should be sent to 24 Balliol Court, Rutherway, Oxford, OX2 6QZ, UK.
Donations can be made to the Council for At-Risk Academics at their website, where more information can also be found