Supply chain problems, rising raw material and energy costs challenge an industry trying to recover from the pandemic
After a turbulent 2020, this year the chemical industry gradually saw office workers return to site, customer visits resume, and manufacturing come to or near capacity as markets revived. The good news was, however, tempered by concerns over supply chain problems and raw material shortages that hit chemical makers with unexpected force.
The supply chain stress is hard to characterise, industry analysts say, naming freight container shortages, border delays and driver shortages among myriad reasons. At the same time, they agree that the sector is experiencing a long-term symptom of last year's pandemic-related supply chain dislocation, on top of pre-existing problems in the logistics network.
Businesses are feeling the effects, as recent reports show. At Belgian speciality chemical maker Solvay, for instance, raw material, energy and logistics costs increased by €210 million (£180 million) in the first nine months of the year, relative to 2020. And the company expects the total increase for the full year to be in the region of €400 million. Solvay is raising prices to pass these additional costs to its customers. In a call with stock analysts, chief executive Ilham Kadri said the inflation was 'painful' and 'the first time in my career I have seen such a spike in such a short period of time'.
Oil prices have more than doubled in the last 12 months and are up by a staggering 3.5 times on the pre-pandemic low point of March 2020. This more than matches the huge increases seen during the oil price crisis of 1973–74 and more recently the sharp price rises in 2007 and 2008 as the world economy headed into recession. With most major forecasting bodies expecting oil prices to remain above $70 per barrel for 2022, it appears higher costs are here to stay.
The paints and coatings industry exemplifies the knock-on effect this price surge is having on businesses trying to recover from the pandemic. The British Coatings Federation (BCF) reports that for some important solvents, prices have doubled or even tripled. Solvent prices are now 82% higher on average than a year ago. Resins and related materials have seen a price hike of 36%, and n-butanol, for example, is up from £750 per tonne to £2560 in a year.
'With raw materials accounting for about 50% of all costs in the industry and with other costs such as energy also increasing rapidly, the impact on the sector cannot be overstated,' the BCF said.
Expensive energy
Soaring oil and raw material prices go hand in hand with a brutal hike in energy costs. Natural gas prices have seen the biggest increase, with European and Asian benchmark prices at around 10 times their level a year ago. International coal prices are around five times their level a year ago, and coal power plants in China and India, the world's two largest coal consumers, warned of very low stocks ahead of the winter season.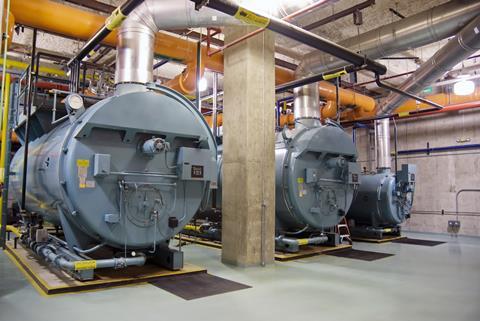 To insulate themselves against the resulting high and rapidly fluctuating energy prices, chemical companies are increasing their prices or turning to surcharges. One of Europe's largest polymer producers, LyondellBasell, began implementing a natural gas and electricity surcharge on all polypropylene, high- and low-density polyethylene, catalloy (thermoplastic mixed polyolefins) and polybutylene orders from 1 November, initially at €50 per tonne. It said that its utility costs have increased by up to €100 per tonne since last year.
Speciality chemicals company Huntsman introduced a €125 per tonne surcharge on all sales of methylene diphenyl diisocyanate in Europe, Africa, the Middle East and Asia, citing increased natural gas costs.
'Neither the shortage of materials nor the high energy costs are expected to improve soon,' German chemical industry association (VCI) president Christian Kullman warned in a statement on the energy prices. 'These factors are weighing on the economy and will lead to a further cooling of chemical business in the coming winter.'
Brexit beginnings
Meanwhile, for industry in the UK, 2021 marked the first year of operating in a Britain that is no longer part of the EU, or in a transition period. The consequences of Brexit unfolded slowly in amongst problems caused by the pandemic and other pressing issues.
Brexit-related border delays exacerbated pressure on already stressed supply chains, with delays to shipping – both between the UK and the EU, and between Great Britain and Northern Ireland. Overall, companies are still concerned they risk losing EU export customers, and worry about their competitiveness compared to EU counterparts as a result of the Trade and Cooperation Agreement (TCA) trading terms, trade bodies say.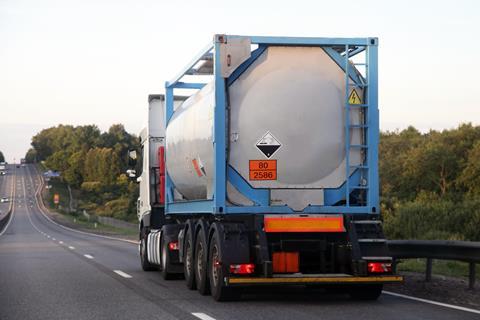 The country's own UK Reach (registration, evaluation, authorisation and restriction of chemicals) legislation is still evolving. The year has provided few answers to the remaining, burning questions surrounding it.
In this first year, companies notified 4042 substances under the law's grandfathering process. This compares to more than 22,500 substances registered under EU Reach – a difference that perpetuates concerns over how many existing chemicals will remain on the UK market.
Hopes now rest on this gap being filled by downstream user import notifications (DUINs). These are being submitted by importers, manufacturers, formulators and article producers who wish to continue using a chemical that was part of their portfolio when the UK still operated under EU Reach.
The UK Health and Safety Executive (HSE) said it received DUINs from 5354 legal entities by the 27 October notification deadline. It has not revealed how many substances these cover. And not all DUINs will develop into full registrations, with many downstream users submitting to allow them to stay on the market for longer, but with no intention of compiling the costly full datasets.
If one thing has become clear this year it is that divergence between EU and UK regimes is, against stakeholder wishes, inevitable. The HSE, for instance, declined to support almost a fifth of Echa's risk assessment committee opinions published in 2019 and 2020 on proposed mandatory EU classification labelling and packaging (CLP) classifications, in the first batch of decisions it published in 2021.
Green futures
Sustainability once again featured prominently on industry agendas. The climate deal from the Cop26 climate summit had a lukewarm reception from the chemical industry – the UK's Chemicals Industry Association (CIA) said it 'takes us further' but needs actions to back up the pledges while Germany's VCI said it represents 'small successes' but is 'not a decisive turning point' in international climate policy.
The European Chemical Industry Council's (Cefic) warned of 'a lot of challenges' ahead as the EU chemicals sector is expected to undergo a 'double twin transition' to meet the European Green Deal goals, which includes going climate-neutral, circular and digital, while anticipating the reform of the EU chemicals regulatory framework as announced by the chemicals Strategy for Sustainability.
Perhaps in anticipation, more and more companies tightened their emissions reduction targets this year. BASF set new targets to cut its worldwide greenhouse gas emissions by 25% – from 21.9 million to 16.4 million tonnes – by 2030, even while building large new plants in China. Crop science and pharmaceuticals group Bayer has committed to cut emissions directly in its control from 3.8 million tonnes in 2019 to 2.2 million by the end of 2029. Member companies of the CIA have stated a collective ambition to halve CO2 emissions by 2034 and further reduce them by 90% by 2050.
Improving energy efficiency and using renewable power are the most popular strategies for reducing emissions, and companies are increasingly placing carbon capture at the centre of their plans.
This trend will continue, according to Deloitte's 2022 chemical industry outlook, which added that industry may come under further scrutiny as the public becomes increasingly sensitive to plastic waste and the improper disposal of end products.
'Another issue is whether demand for many conventional plastics and chemicals could wane as the public becomes more educated about the environmental impacts of end products and ready to accept eco-friendly substitutes,' Deloitte's report predicts. 'As in 2021, the market could show that people are willing to switch to more environmentally friendly substitutes, even if they cost slightly more or function less effectively.'
Strategic shift
In parallel to green ambitions, the EU chemical strategy for sustainability was also among the industry's biggest headaches this year.
The biggest regulatory upheaval to European industry since the registration, evaluation, authorisation and restriction of chemicals (Reach) regulation, the strategy envisages, for example, blanket restrictions on certain groups of chemicals – such as per- and polyfluoroalkyl substances (PFASs) and skin sensitisers in consumer mixtures ­– and stricter measures for chemicals classified with hazards such as environmental toxicity, persistency, mobility and bioaccumulation. Among other actions, the European commission is working on wide-ranging reviews of its landmark chemical laws, such as Reach, the CLP legislation and the cosmetic products regulation.
Work on the strategy is in full swing and 2021 gave the first glimpses of what concrete consequences it might have for the chemical industry. A December report by the European Chemical Industry Council (Cefic) warned some of the measures outlined in the draft strategy will result in a 'net loss' of at least 12% of the industry's portfolio by 2040.
With expected restrictions on substances and the subsequent reduction in manufacture and use of products containing them – or increase in production costs – Cefic also estimated chemical companies could lose €47–81 billion of turnover each year between 2023 and 2040. The report focused on the potential business impacts, such as compliance and operating costs, as well as manufacturing and use restrictions, that companies placing chemical products on the EU market will incur.
Cefic also noted that reducing the availability of certain chemicals, and therefore products that rely on them, could hinder the EU's plans to develop essential products that contribute to the objectives of its Green Deal.
Safety slipped?
Tragically, 2021 was also a year of many fatal incidents at chemical plants across the world.
In the US, two workers died from chemical exposure at US fluorochemicals plant Daikin-America; a fatal leak of over 45 tonnes of a mixture of chemicals – including acetic acid, methyl iodide and hydrogen iodide – from a LyondellBasell plant shocked La Porte, Texas.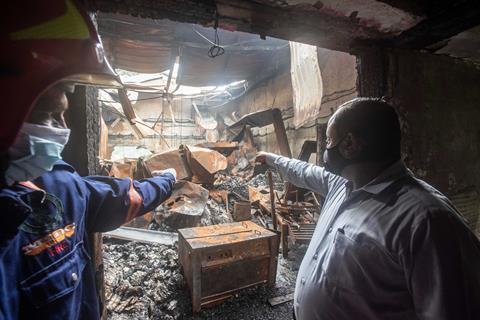 An explosion and fire left one worker dead, five more hospitalised and a further four with minor injuries at a polymer resin plant at a paint factory in Columbus, and an accidental liquid nitrogen release at a chicken processing plant in Georgia, US, killed six workers and hospitalised at least a dozen others in January.
In Germany, an explosion and solvent tank fire killed two and injured more than 30, while a caustic soda spill during cleaning killed one worker and seriously injured five others. And the UK saw a massive fire and several explosions at Leeson Polyurethanes plant in Leamington Spa.
At least eight people lost their lives after a chemical leak at Wah Yan Hong plant in Guiyang, China. But the most deadly incidents occurred in Pakistan and India, where serious fires claimed the lives of 17 and 18 workers respectively.
The causes of several of these disasters are still under investigation.