Improving quality, strengthening the research base and centralising some services are among the UK government's priorities for forensic science
The UK Home Office has released a new forensic science strategy, which it says addresses some of the serious criticisms raised by the parliamentary science and technology committee last year. The report argued that since the closure of the national Forensic Science Service (FSS) four years ago, the quality of forensic work was at risk due to fragmentation between many suppliers, and that there was a lack of support for research and development, which was now confined to universities.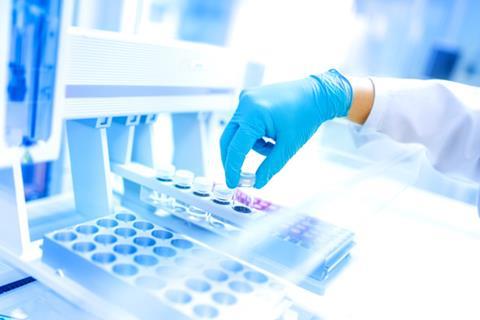 The strategy states that more needs to be done to address these issues, and that changes may be required to the current system to respond to new kinds of crime and improve efficiency. It notes that the police service is considering the possibility of developing what it calls a 'national approach to forensic science delivery', which would centralise the organisation of certain forensic services – including facilities which deal with biometrics such as fingerprints, and digital forensics relating to high tech crime – which have traditionally been based within individual police forces.
Some have interpreted this to mean that a new forensic science service will be set up. Prospect, a union which represented many FSS scientists who lost their jobs when it closed, described the new strategy as a 'U-turn'.
But a Home Office spokesperson tells Chemistry World that this is not the case. 'It's not about creating another forensic science service at all – that's just wrong. The strategy is actually about the approach, about individual police forces being able to make more decisions as to how they want to organise [forensics].' He confirmed that the basic model by which forensic services are currently provided – a mixture of in-house work by police forces and services carried out by private companies – will not change.
Commenting on the strategy, John Bond, a forensic sciences lecturer from University of Leicester, UK, and former head of Northamptonshire Police's forensic unit, says that while the demise of the FSS is being addressed, it is clear that the current arrangement is still 'finding its feet'. 'I was pleased to see an acknowledgement of the need to do research and innovate, which was a main criticism of the closure [of the FSS],' he says. 'Although there's still no mention in there of where the money is really coming from, which is a difficult problem to wrestle with in a time where you're being asked to save money.'
The FSS's former head of research Gillian Tully, who was appointed the government's Forensic Science Regulator in 2014, also praised the strategy, but said more needs to be done to ensure that all forensic science suppliers work to the same quality standards.
'I welcome the publication of the government's forensic science strategy … however, there is more work to do to address the risks that the quality of forensic science currently faces,' she said in a statement. 'The strategy envisages the police service taking the lead in developing options for the future delivery of forensic science – but it is important to incorporate the knowledge and skills of all professionals involved in forensic science.' She added that her office is working to ensure that appropriate quality standards are in place for all forensic disciplines and that all providers are fully compliant.