US trade agency will require packaging and adverts to state there is no scientific evidence to back up claims of efficacy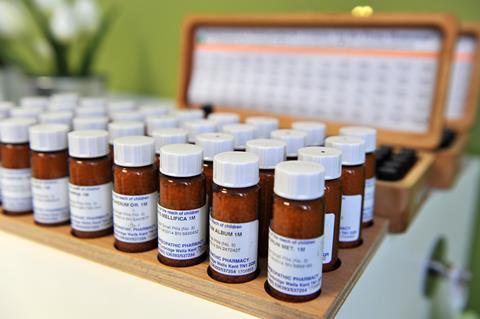 Over the counter homeopathic remedies sold in the US will now have to come with a warning that they are based on outdated theories 'not accepted by most modern medical experts' and that 'there is no scientific evidence the product works'. Failure to do so will mean the makers of homeopathic remedies will risk running afoul of the US Federal Trade Commission (FTC).
The agency argues that unsupported health claims included in the marketing for some of these remedies are in breach of laws that prohibit deceptive advertising or labelling of over the counter drugs.
The body has released an enforcement policy statement clarifying that homeopathic drugs are not exempt from rules that apply to other health products when it comes to claims of efficacy and should not be treated differently. In order for any claims in adverts or on packaging not to be 'misleading' to consumers it should be clearly communicated that they are based on theories developed in the 1700s and that there is a lack of evidence to back them up, the statement says.
It adds that the FTC will 'carefully scrutinise the net impression of [over the counter] homeopathic advertising or other marketing …to ensure that it adequately conveys the extremely limited nature of the health claim being asserted'.