Greg Clark replaces David Willetts as minister for science and universities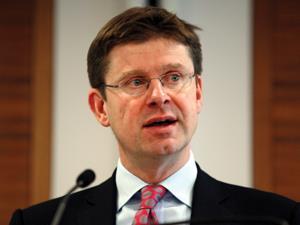 Greg Clark, MP for Royal Tunbridge Wells, has been appointed minister for science and universities in the UK government's latest cabinet reshuffle, following his predecessor David Willetts' resignation.
Born in Middlesbrough, Clark studied economics at the University of Cambridge and the London School of Economics and spent time working for a consultancy firm before entering politics. He was director of policy for the Conservatives for three successive party leaders: William Hague, Iain Duncan Smith and Michael Howard, before being elected as an MP in 2005. In opposition he spent two years as the shadow secretary for energy and climate change.
Clark will keep his current role as minister for the constitution and cities as well as taking on the science and universities portfolio. Clark said on Twitter that he was: 'Thrilled to be appointed minister for universities, science & cities - building on the work of the brilliant David Willetts.'
Steve West, chair of the University Alliance, welcomed the appointment. 'The coming months will be critical in thinking about the long-term sustainability and global positioning of UK higher education and we look forward to working with Mr Clark and his team,' he said in a statement.
But Clark's appointment has also received some early criticism. He signed an early day motion in March 2007 calling for increased support for homeopathic medicine in the NHS, a view that observers on social media warn may be ill-suited to a science minister.