Fees will track inflation at institutes that offer high quality teaching as chancellor unveils a number of changes to student support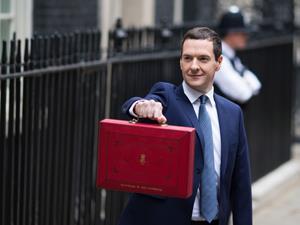 Universities offering 'high teaching quality' will be able to increase their tuition fees in line with inflation from 2017–18, UK chancellor George Osborne announced in his summer budget. The 'major set of reforms' also sees the end of student maintenance grants which will switch to loans from 2016–17 for new students.
With the removal of the student numbers cap, Osborne said the cost of student maintenance grants – set to almost double to £3 billion over this decade – was unaffordable. 'There's also a basic unfairness of asking taxpayers to fund the grants of people who are likely to earn a lot more than them,' he added.
Maintenance loans, which will only have to be paid back once students earn over £21,000 a year, will increase to £8200 – the highest amount of support ever provided. Currently, more than half a million students in England from families with annual incomes of £25,000 or less get the full grant of £3387. The government will consult on freezing the loan repayment threshold for five years.
As promised, the government will spend £6.9 billion up to 2021 on infrastructure for science, but Osborne says innovation and investment should be spread more evenly around the country. With this is mind, the government will invite universities, cities, businesses and others to 'identify potential areas of strategic focus for different regions through a series of science and innovation audits'. Osborne also said that the government would be launching a new round of enterprise zones for smaller towns across England.
Other announcements include new Regius professorships to be awarded in early 2016 to celebrate the Queen's 90th birthday.
Maddalaine Ansell, chief executive of the University Alliance representing universities in the cities and regions, said that linking tuition fees to inflation is essential, and linking the increase to teaching excellence is reasonable.
Wendy Piatt, director-general of the Russell Group of research intensive universities, also welcomed the announcement on tuition fees. 'Since 2012 inflation has eaten into the value of funding available. Next year, £9000 tuition fees will be worth only £8200 in 2012 terms and universities are already having to do more with less. Indexing the fees cap to inflation is a crucial step towards the long-term sustainability of the UK's leading universities.' But, she added that it is vital that appropriate measures are used to judge teaching excellence, without adding to the regulatory burden on universities or stifling innovation.
However, the University and College Union opposed proposals to increase tuition fees, and also condemned plans to convert grants to loans. Other observers, too, fear that shifting grants to loans may deter low- and middle-income students. Peter Lampl, chairman of the educational charity the Sutton Trust, said: 'The reality is that the government has miscalculated the levels of repayments it will get from its student loans under the new fees system. Rather than penalising poorer students, it should have a fundamental review of the repayments system. We need long-term solutions, not a short-term fix.'