Months after Brazil's meat scandal was uncovered, US food safety agency finds that problems persist with inspection and regulatory enforcement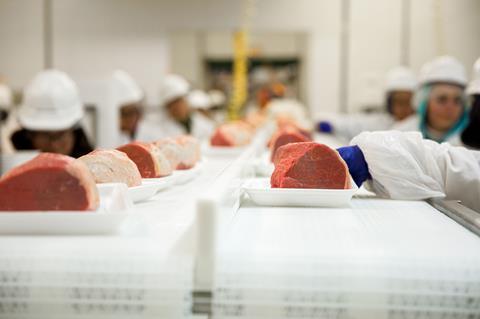 When an investigation by Brazil's agriculture and food ministry in March revealed corruption at the country's meatpacking plants, where chemicals were used to mask spoiled meat being sold and inspectors accepted bribes to allow rotten product into the market, the scandal had economic consequences for the country as more than two dozen other nations quickly instituted bans on the import of Brazilian meat. Now, months later, US auditors have found insufficient improvements in Brazil's meat industry to address the problems that were uncovered.
In its report released in November, the US Department of Agriculture's Food Safety and Inspection Service (FSIS) said Brazilian authorities have failed to develop procedures to standardise the assessment of in-plant inspection personnel assigned to US-certified meat-packing plants.
In addition, the FSIS auditors concluded that the new post-mortem inspection procedures implemented in Brazil at such meat facilities are inadequate to ensure that only uncontaminated product pass inspection and are sold as food. Furthermore, they found a trend of abnormal container violations for the Brazilian product re-inspected at US point-of-entry, as well as inadequate enforcement of regulatory requirements for sanitation and insufficient verification sampling of products.
Once the FSIS receives Brazil's proposed corrective actions to address its findings, the agency will further assess how the Brazilian meat inspection process measures up the US system, according agency spokesperson Veronika Medina. 'In the meantime, Brazil is still eligible to export processed beef and pork products to the United States,' she tells Chemistry World.
'Nonconformities' identified
Between when the US started importing raw beef from Brazil in September 2016 and such importation was suspended in June 2017, FSIS inspected approximately 18 million pounds of raw beef from Brazil.
'The nonconformities identified during the mission and indicated in the report are evaluated by the Department of Inspection of Animal Products, which will take corrective measures considered pertinent,' states Leandro Antunes, an official with the agribusiness international relations secretariat of Brazil's agriculture, livestock and food supply ministry
Chemistry World contacted the Brazilian Beef Exporters Association, but the organisation refused to comment on the situation.
Despite the turmoil, there was 1.35 million tons of Brazilian beef exported around the world in the first 11 months of 2017, up 9% from the same period last year. The figure was boosted by China's purchases, according to the Brazilian Association of Refrigerators (Abrafrigo).
Foreign sales of the product this year will exceed by more than 10% the volumes exported in 2016, Abrafrigo estimates. Revenue from beef exports totaled 55.5 billion (£4.1 billion) from January to November, a 13% increase compared to 2016.