The chemistry community in Lviv offers help to others from regions of Ukraine more seriously affected by the Russian invasion
Grygoriy Dmytriv is the dean of the faculty of chemistry at the Ivan Franko National University of Lviv. Many people fleeing the Russian invasion have come to Lviv, either to settle there or as a stopping point on the way to the Polish border 70km away.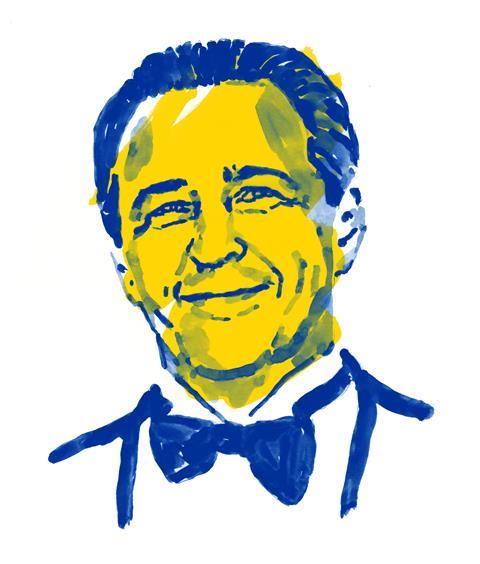 Here in Lviv, the situation is not as critical as in some other Ukrainian cities. We position ourselves as an outpost of help for the other regions affected by this horror. We've had a few missile strikes, but you cannot compare it to what people in other cities are going through.
Practically, research work at the university continues: people funded by the government or with other grants can do their job. Luckily our university moved the education process online two years ago when the Covid quarantine was started, so we have experience with it. Displaced students can join lectures whenever they can. I am also giving a platform to colleagues that are currently evacuated. For example, a lecturer from Karazin Kharkiv National University is teaching some online classes.
Lots of our staff and students are volunteering; a docent from my department of analytical chemistry is serving in the Ukrainian Armed Forces. I admire our students, not only as scientists but also as citizens who take an active part in the country's life. If they cannot be present at a lecture, then I'm on their side. I say to the lecturer: 'You should thank that student for not coming to your lecture and doing something useful for our victory.'
There are many who do not want to leave the country but want to continue to do research
We are very grateful to the international scientific community for welcoming our scientists. Still, it is a dangerous trend. I understand that the majority of the offers abroad are for six months or a year, but you know how it works if they see the person is doing a great job – after those six months they will offer something permanent, and Ukraine will lose its best scientists. Here, we could create a temporary hub for scientists to work in Ukraine, in relatively safe regions. There are many who do not want to leave the country but want to continue to do research.
There is no funding to support displaced scientists within Ukraine; introducing some is crucial. The first tranches should provide them with enough money to rent a flat and provide for themselves on an elementary level. The next step could be to create and support research proposals that could be implemented in safer Ukrainian regions and provide jobs for both local scientists and those who arrived from the war zone regions. If we have a third tranche of funding, that would be used to purchase the equipment and reagents.
Last year we won the opportunity to host the European Crystallographic Meeting in Lviv in 2025. I think we will win this war by that time. The European Crystallographic Association supports us. Its official statement says that 'along with all crystallographers in Europe, we are looking forward to celebrating this event in 2025 in a peaceful, free, and flourishing Ukraine'.
This article is based on an interview performed by Anastasia Klimash
Living through the war in Ukraine
1

2

3

Currently reading

Chemists in Ukraine: Grygoriy Dmytriv

4

5

6

7

8

9

10

11