While people and businesses have evacuated Kyiv, the hope is that they'll be able to return soon
Olha Konshyna moved from Crimea to Kyiv in 2013. She is currently on maternity leave from her job as a chemical technologist for the cosmetics company T-LAB Professional, where she was developing a new hair dye collection. She also has a collaboration with NG group Colouristics Academy and Chuiko Institute of Surface Chemistry. She originally planned to return to work this summer but is currently in Vinnytsia, waiting to see how things develop.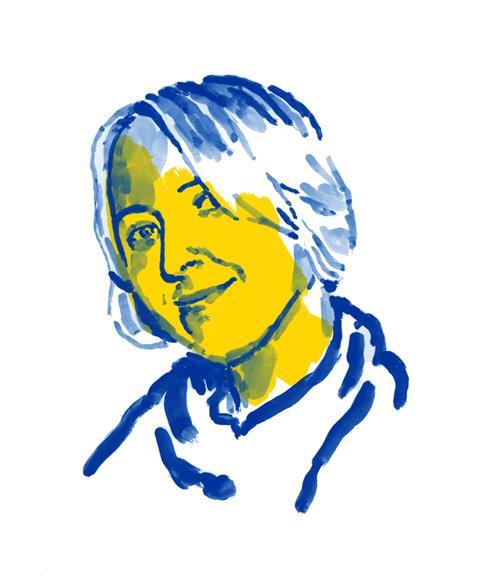 When Russia invaded Crimea in 2014 and the 'legitimate' referendum was announced, I was working in the office. It took me several hours to calm down and stop crying. I think it was the first terrifying situation in my life. However, all of my family and friends have stayed there in Crimea – frankly, they were pretty pro-Russian. When I moved to Kyiv far away from home, I tried to console myself with the thought that at least there was no full-scale war there, so they were safe.
I didn't believe the full-scale invasion of Ukraine was happening until the very last minute. Because I have a baby, I was fast asleep on the morning of 24 February. We woke up around 7am as usual, and then I read the news. I quickly ran to where my car was parked – that's quite far away because it's Kyiv, there are problems with parking – thinking about how to bring it closer to the house so we can leave because of the baby.
I achieved what I wanted in life and then boom! Everything so suddenly goes wrong.
I was reluctant to leave Kyiv. Then on 25 February there was shooting and explosions in the morning. It took us two hours to pack; we threw everything we could into the car and drove to my friend in the village. We spent two weeks in a summer cottage. There were eight of us. Lots of people had already evacuated there from Kyiv, so it was impossible to rent anything. After two weeks, we went further. We managed to find accommodation in Vinnytsia and are currently staying here.
My husband insists that the baby and I go abroad, but I don't want to leave yet. I just don't want to leave the country. I hope that our defenders will withstand, and I hope for Ukraine's speedy victory.
Kyiv is my dream city; I planned that my kid would grow up there. I had a dream job, a dream house, I achieved what I wanted in life and then boom! Everything so suddenly goes wrong. It was hard to comprehend and accept initially.
I was speaking to the founder of NG colouristics academy, and she said that right now, everything is being evacuated from Kyiv. We'll try to restart production because we need to support the economy and develop our business the best we can. Work has stalled because our suppliers are in Kyiv and Odesa. But, if our suppliers will work, if the logistics is sorted out, then we could continue. Everyone also is waiting; maybe we'll manage to get back to Kyiv.
I don't know how one can help Ukraine other than by sending weapons right now. Because for me, it's hard to see how it is possible to work while the war continues. But we will be trying.
This article is based on an interview performed by Anastasia Klimash
Living through the war in Ukraine
1

2

3

4

5

6

Currently reading

Chemists in Ukraine: Olha Konshyna

7

8

9

10

11