Many people in Kyiv kept themselves busy in the early days of the full-scale invasion by volunteering to help those in need
Oleksandr Bieda has been based in Kyiv since 2002. He is head of the R&D department at the scientific service consulting firm Otava, and also works as a researcher at the institute of molecular biology and genetics of the National Academy of Sciences of Ukraine. Work in both places was largely stopped for a while, and he spent his time volunteering.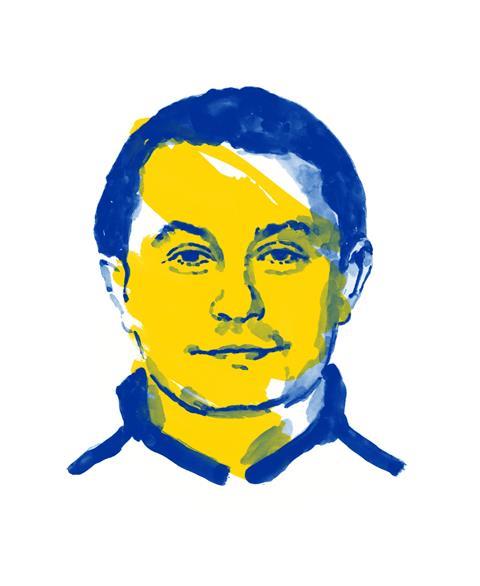 When the full-scale invasion started, our family was in Kyiv. We all gathered in one flat. I was against going to the Kyiv suburbs. It's better to either not go anywhere at all, or if one must go, then it should be much further away. There were no safe places (as there are none right now). My wife later went abroad.
At first, I helped the territorial defence. We shovelled sand and bagged it to build barricades. We made Molotov cocktails. That's where my knowledge of chemistry was useful.
Public transport didn't work; the subway was converted into a bomb shelter. People wanted to leave Kyiv, but those who didn't have a personal vehicle couldn't even get to the train station. As I own a car, I could answer requests for help. Then I joined one of the organised volunteer centres, Solomyanski Kotyky. They collect a variety of aid – medical, humanitarian, and clothes. I brought water to bomb shelters or medicines to the hospital 30 minutes before the curfew. There were cases when a blind person or someone with reduced mobility asked for help. Now this all has subsided a bit. The volunteer centre is currently mainly busy supplying the Ukrainian armed forces and territorial defence, so there is no active need for people like me anymore. So I'm looking for other ways I can help.
Absolutely everyone is working towards achieving the same goal – Ukraine's victory
The Academy of Sciences has largely switched its institutions to remote work, except (where possible) for people who cannot work remotely such as the technicians and electricians and people who take care of the lab animals. As I understand, however, if you want to physically come to work, you can do so.
It's difficult to know what kind of support Ukrainian chemists need right now. Universities resumed online learning and, as I understand, the government is paying university and academy employees a salary. For the private sector in war zones it is unlikely anything will help until the end of the hostilities. But there are lots of European programmes where scientists can do their work in laboratories abroad, so this might be a good option for some.
The main thing is that people are not idle. If it's impossible to do science, there will be other things to do. Right now, absolutely everyone is working towards achieving the same goal – Ukraine's victory. But psychological help will be needed later for sure because there will be a lot of PTSD, including among civilians.
We need all the possible support we can get from the international community. I know there is support, but please, don't stop because we very much need help at all the frontlines.
This article is based on an interview performed by Anastasia Klimash
Living through the war in Ukraine
1

2

Currently reading

Chemists in Ukraine: Oleksandr Bieda

3

4

5

6

7

8

9

10

11