Meera Senthilingam
This week, Simon Cotton takes us back to a terrible moment in UK history.
Simon Cotton
July 7 2005 was eagerly awaited by cricket fans in Leeds, as England faced Australia in the first one-day international of the summer, and there was a feeling that the tide was now turning, and that England were in with a chance after many years of losing. On the previous day, London had won the competition to host the 2012 Olympic Games.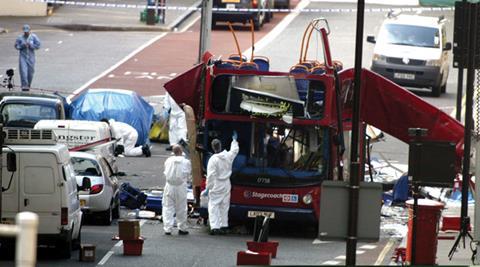 Very early on the morning of the 7th, three men left an address in Leeds and drove to Luton railway station, where they were met by a fourth man. Carrying rucksacks, together they caught the 0740 train to Kings Cross in London, where they arrived at 0823. At 0850 there were three almost simultaneous explosions, two in Circle Line trains and one on a Piccadilly Line train. About an hour later, Lisa French followed a man with a rucksack up the stairs of a packed number 30 bus at Tavistock Square. She decided not to sit next to him, as there was not enough room for her laptop as well as his rucksack, so she sat about four rows in front of him. A few moments later, Hasib Hassan detonated his device, killing 13 people. When Lisa French recovered, she turned round to see – in her own words to the 7/7 inquests – 'There were no seats left behind me attached to the bus. There was literally no bus left. It just dropped down behind our seats.'
In all, 56 people were killed, including the four bombers responsible, if that is the right word.
Explosives are substances that produce large quantities of hot gas in a very rapid, violent, usually exothermic reaction
The explosive used by these bombers was probably triacetone triperoxide, known as TATP, though others suggested it could have been hexamethylene triperoxide diamine. Both are based on hydrogen peroxide. These explosives are attractive to terrorists, as they use everyday household chemicals which are easy to obtain; it also does not contain the kind of chemicals detected by airport scanners. The downside is that it is extremely unstable, and may well injure someone trying to make it.
Explosives are substances that produce large quantities of hot gas in a very rapid, violent, usually exothermic reaction. They generally contain an oxidizing agent together with a fuel that is easy to oxidize, producing lots of gas. They are often organic nitro compounds, decomposing with the formation of very strong carbon–oxygen and nitrogen–nitrogen bonds, which is where the energy release comes from. TATP is different, as not much heat is produced, but a lot of gas is formed; it is what is known as an entropy-driven explosive.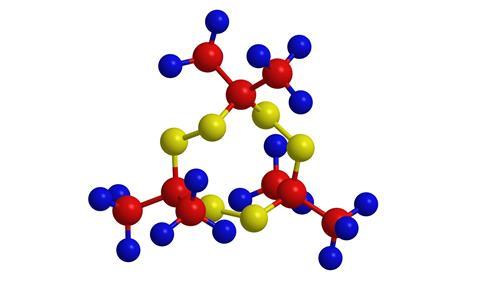 One person sitting near the bomber who blew up the train near Aldgate described the sensation. Cynthia Chetty said: 'It was like a clicking sound and then there was just a bright white light that seemed to go on for quite a while and, during that white light, I thought it was only me affected, I don't know, maybe there was a power failure or something and I was being electrocuted, that's what I thought. And I could hear screaming and I could smell smoke and I remember reaching out to try to stand up and I couldn't actually move. I was stuck in the chair and then everything just went black.'
And what happened in the cricket, you ask? In the event, England won by 9 wickets with Marcus Trescothick scoring a century … and of course they went on to regain the Ashes, in a memorable summer of cricket, one of the greatest of all Ashes series.
But some things are more important even than cricket.
The stories of the survivors of the 7/7 bombings are a testament to the human spirit.
Meera Senthilingam
Birmingham University's Simon Cotton there, with the chemistry of acetone peroxide or TATP. Next week, a compound hiding in the shadows
Brian Clegg
Many of the simple inorganic compounds have a common name – because they are familiar from some everyday use – but magnesium chloride remains resolutely in the shade of other salts, and, despite being widely used, it has nothing to make it sound more friendly.
Meera Senthilingam
Brian Clegg reveals why in next week's Chemistry in its Element. Until then, thank you for listening, I'm Meera Senthilingam.