This month we discuss Scientific Paper Writing - a Survival Guide by Bodil Holst.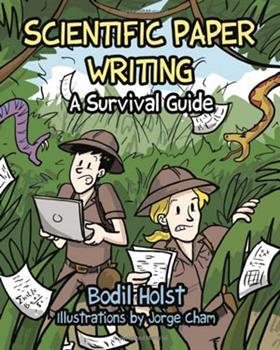 Every budding researcher must eventually write a scientific paper, and yet how to do this is not something that is usually taught. Some supervisors provide excellent guidance and others – let's be diplomatic – don't. So Bodil host has produced a book that teaches the basics: how to arrange your information to help you get started, the order in which to complete the different sections, but also how to write your title and abstract to get your article noticed, read and cited.
Hear an extract from the book, an interview with Bodil Host, and the views of the Chemistry World team in this month's podcast.
You can read our review of Scientific Paper Writing here, and find all our book reviews here.
We want to include you, the Chemistry World reader, in the conversation so join us next month when we'll be discussing Sorting the beef from the bull – the science of food fraud forensics by Richard Evershed and Nicola Temple. Tweet your thoughts to @ChemistryWorld, or use the hashtag #BookClubCW and we'll endeavour to include your opinions (or questions) on the podcast.