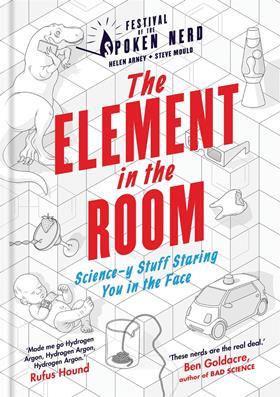 For this month's podcast, we peruse Steve Mould and Helen Arney's new book: The element in the room. Inspired by the popular science stand-up show, Festival of the spoken nerd, the book takes us on an energetic journey of discovery through science, showing us how to do a range of science experiments at home, and revealing facts and intriguing snippets of information that often get ignored. You can read our review of the book here.
Next month, we'll be discussing the book that Bill Gates says is his new all-time favourite: Enlightenment now, by Harvard professor Steven Pinker. Using proven statistics and trend lines, Pinker shows us that things in the world are better than we might at first think.
We want to include you, the Chemistry World reader, in the conversation so tweet your thoughts to @ChemistryWorld, or use the hashtag #BookClubCW and we'll endeavour to include your opinions (or questions) in the podcast.