Ben Valsler
Professional footballers have a range of extra-curricular interests – off the pitch some are models, musicians or movie producers, others fashion designers or restauranteurs. This week, Mike Freemantle discovers the French footballer with a passion for green chemistry.
Michael Freemantle
Thousands of football fans throughout Europe will remember the name Mathieu Flamini. The French mid-fielder played for his country and prestigious clubs such as Arsenal and AC Milan. What fans did not know when he was scoring goals was that he had a secret which he kept from his team mates and even his parents.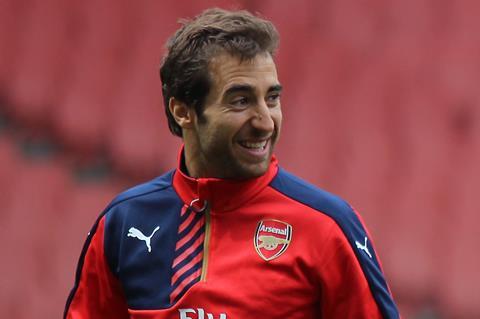 In 2008, Flamini met Italian entrepreneur Pasquale Granata. The two bonded over shared concerns about global warming and decided to team up to help tackle environmental damage. They secretly established a company to produce carbon-containing chemicals from biomass. They called the company GFBiochemicals, the G standing for Granata and F for Flamini.
Over the next few years they worked in partnership with researchers at the Polytechnic University of Milan and the University of Pisa to develop technology for the production of levulinic acid, an organic compound also known as 4-oxopentanoic acid. In 2004, the United States Department of Energy had identified the acid as one of 12 platform chemicals for the development of green industrial chemical processes. These processes rely on biomass as a raw material rather than non-renewable fossil sources for the production of organic chemicals and fuels.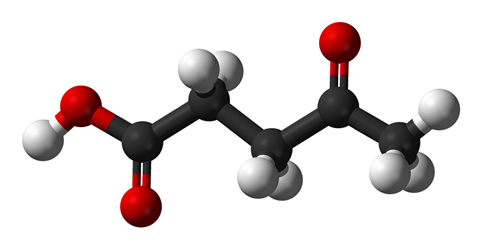 In 2015, Flamini revealed his secret to the public by announcing that GFBiochemicals had begun producing levulinic acid at its plant in Caserta, an Italian city some 40 kilometres north of Naples. It was the first company to mass produce the acid and it did so at a rate of 2,000 tons a year.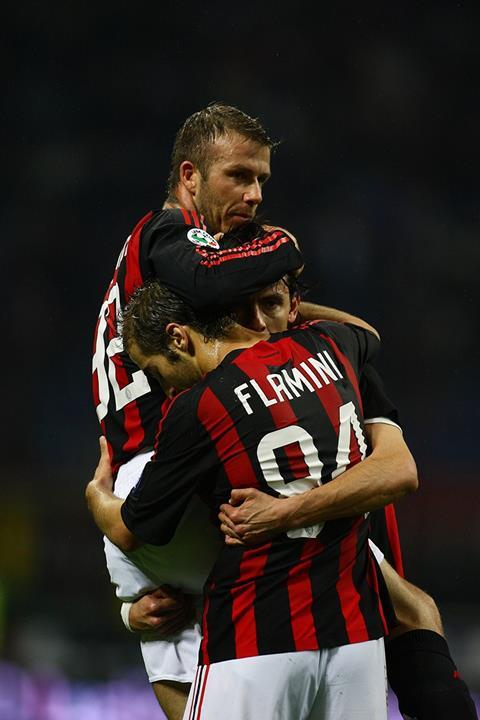 Other companies are now developing technologies to produce the compound on a commercial scale. For example, in March 2017 the Italian companies Bio-on and Sadam Group launched a joint project for sustainable low-cost production using by-products from the sugar industry as a raw material. A Bio-on press release noted that:
'Levulinic acid is one of the key elements of the sustainable chemical industry of the future. It is used mainly in agriculture, pharmaceuticals and cosmetics, but also to make bioplastics and biofuels.'
In December 2017, the British organisation Lignocellulosic Biorefinery Network identified levulinic acid as one of the top ten green chemicals that could drive a new bio-based industry in the UK. All the chemicals can be derived from renewable carbon sources such as sugar, starch and lignocellulosic biomass. Lignocellulose occurs in abundance in renewable sources like wood and grass and in waste farming and forest products like straw and sawdust. Its major components are two carbohydrate polymers – cellulose and hemicellulose – and the aromatic polymer lignin. The British network noted that levulinic acid is:
'Used in the production of environmentally friendly herbicides, flavour and fragrance ingredients, skin creams and degreasers.'
The acid, when pure, is a white crystalline compound that has a low melting point. It is soluble in water and organic solvents like acetone and ethyl acetate. Each molecule has two functional groups – an acid carboxyl and keto carbonyl. These groups make the compound valuable as a precursor for conversion to a variety of commercially attractive derivatives. A notable example is methyltetrahydrofuran which is used as a fuel additive and a solvent.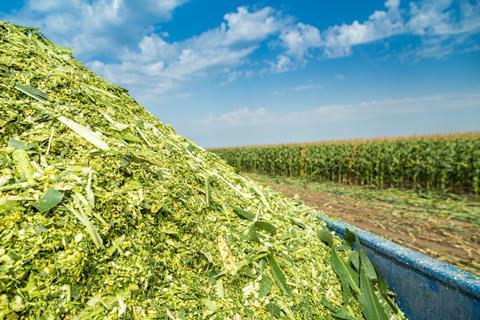 Commercial production of levulinic acid from lignocellulose involves shredding the source material so that it can readily be treated to produce monosaccharide sugars like glucose and fructose. The process requires the use of a dilute mineral acid such as hydrochloric acid or sulfuric acid. The acid acts as catalyst and is recycled. The sugars are then converted in a two-step process to levulinic acid and formic acid. Fermentation processes are also being developed to produce levulinic acid and its derivatives from biomass.
The development of low-cost processes for the large-scale production of levulinic acid is still in its infancy. But companies such as GFBiochemicals are confident that the acid has a big future. Its notes on its website that:
'Levulinic acid is a platform chemical with significant potential to replace petroleum-based products in the chemical and biofuel sectors.'
The company anticipates that its annual production with rise to up to 50,000 tons between 2020 and 2025. Its competitor, Bio-on, is similarly optimistic. It estimates that market demand will grow 150 to 200-fold over the next seven to eight years.
These forecasts will no doubt please Flamini who is now coming to the end of his footballing career. He is said to have invested a considerable amount of money in GFBiochemicals. But how much and how much the company is earning for production of levulinic acid, we do not know. He is keeping that a secret.
Ben Valsler
That was Mike Freemantle with levulinic acid. Next week, Brian Clegg beings us something that stuck fast in his memory.
Brian Clegg
While there is limited scientific evidence to give smells and taste more weight than other senses, one smell for me certainly does take me back to a particular point in time. It's the distinctive odour of epoxy resin, which transports me back some decades to watching my father build a model boat with a fibreglass hull.
Ben Valsler
Join Brian with a one-part podcast on two-part epoxy adhesives. Until then, get in touch with any questions or comments – you can email chemistryworld@rsc.org or tweet @chemistryworld. I'm Ben Valsler, thanks for joining me.