Ben Valsler
Every January we hear about 'blue Monday' the discredited idea that a particular day this month is somehow more depressing than the rest of the year. But for some people, every day is – literally – a blue day. Here's Kat Arney
Kat Arney
We might metaphorically refer to royalty or aristocrats as having blue blood, but for people with methaemoglobinaemia this is literally true. And not only do they have blue (or at least, blue-ish) blood, but their skin turns blue too.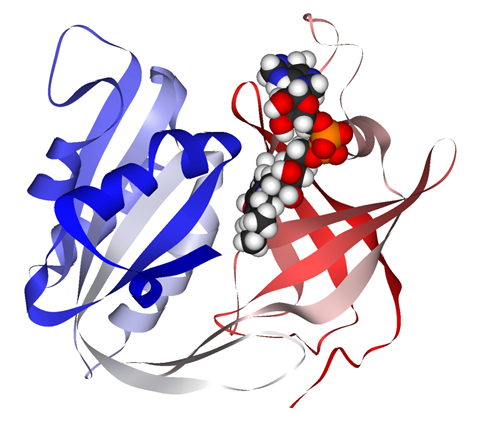 Perhaps the most famous family affected by this unusual condition is the so-called 'Blue Fugates' of Kentucky. In the 1820s, French-born Martin Fugate settled in Troublesome Creek with his wife, Elizabeth, and set about making babies. Their children grew up, married and had kids of their own, eventually growing to a clan of nearly 200. But there was something strange about them: some of the inhabitants of Troublesome Creek had unusually blue skin. Paintings of family members suggest an almost Smurf-like colour, and although this might be a little bit of artistic licence it also explains why they kept themselves to themselves in the hillsides.
The Blue Fugates eventually came to public attention in the 1960s when researcher Madison Cawein and local nurse Ruth Pendergrass managed to obtain blood samples from 18 members of the clan. Unlike healthy blood, which is bright red and packed full of oxygen-carrying haemoglobin, the samples from the blue-skinned individuals were more chocolate-brown in colour and contained unusually high levels of methaemoglobin – a modified form of haemoglobin that contains oxidised or ferric iron and occasionally spontaneously forms in the bloodstream. Methaemoglobin has a much lower affinity for oxygen than the regular version of haemoglobin, which contains reduced ferrous iron.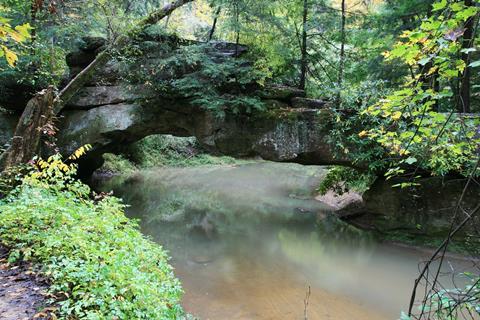 Cawein's diagnosis was methaemoglobinaemia – a rare hereditary condition that had only been described a couple of times previously in the medical literature. The cause of this overabundance of methaemoglobin lies within the Fugate genes. Unbeknownst to Martin and Elizabeth, they both carried a fault in one of their two copies of the gene encoding an enzyme called Diaphorase 1. Also known by the less catchy name NADH-cytochrome b5 reductase, this enzyme converts any stray methaemoglobin back into regular haemoglobin. People with just one faulty copy of the gene are usually healthy, because they have a functional copy as a backup. But because 19th century rural Kentucky was a small place, people tended to marry their own blood relatives, increasing the chances that children would be born with two faulty copies of the diaphorase gene.
Without diaphorase, levels of methaemoglobin quickly build up in the bloodstream. The blood appears chocolate brown or blue-tinted, resulting in skin with a purple, blue or bluish-grey hue. And it's a serious health risk. Methaemoglobin normally makes up less than 1 per cent of the haemoglobin in the blood, but as the proportion rises the amount of normal oxygenated haemoglobin falls, starving the body of vital oxygen. At around 30 per cent methaemoglobin a person starts to feel woozy and nauseous, seizures occur at around 50 per cent, and a methaemoglobin level of around 70 per cent can lead to a coma or even death.
Methaemoglobinaemia can also be triggered in people who aren't genetically susceptible. The most common culprits are oxidising compounds, such as certain antibiotics, local anaesthetics, dyes – including fake tan and hair dye – and nitrates, which ramp up the levels of methaemoglobin in the blood and overwhelm the diaphorase enzymes. Babies under the age of six months have around half as much diaphorase 1 in their red blood cells as adults, meaning that they are particularly susceptible to these chemicals, and children living in areas where drinking water is contaminated with nitrates from agricultural fertilisers are more likely to develop the condition.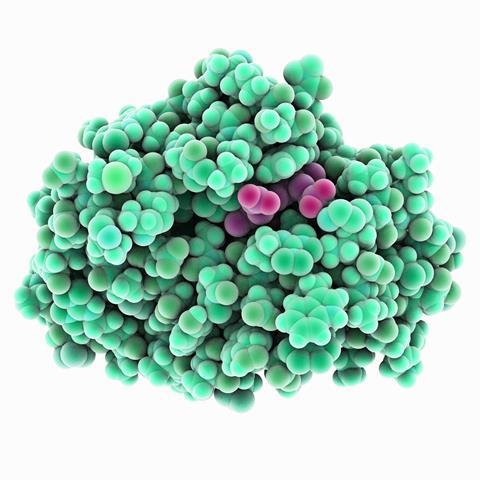 Luckily for all these blue-blooded people – whether their condition is hereditary or not – there's an effective treatment. And, somewhat ironically, it is actually bright blue. A drug called methylene blue converts the iron in methaemoglobin from its oxidised ferric state back into the normal ferrous state so it can carry oxygen again. People with hereditary methaemoglobinaemia have to take methylene blue daily, as well as being careful to avoid chemical triggers, and often benefit from blood transfusions to boost their levels of healthy haemoglobin.
Descendants of the original Blue Fugates of Troublesome Creek are still alive today, although the last one known to have been born with the condition is Benjamin Stacy. He's now in his 40s and a healthy shade of pink, but was bright blue at birth. Members of another family affected by methaemoglobinaemia – the blue men of Lurgan, from Northern Ireland – are also dotted around the world. So while Smurfs may be fictional and royal blue blood a mere metaphor, there are still some true blue people who walk among us.
Ben Valsler
That was Kat Arney on the Blue Fugates of Kentucky, the enzyme diaphorase and methaemoglobinaemia. Next week, Mike Freemantle talks topaz.
Mike Freemantle
As a reward for his exploits, the officer received £30 – equivalent to over £2300 in today's money. He used some of the prize money to buy two gold chains with topaz crosses. He sent these as gifts to his two sisters who lived in the south of England.
Ben Valsler
Find out who the daring young officer was, and the reason we know so much about his exploits, next week, when Mike will also delve in to the chemistry of topaz. But what compounds would you like to hear about this year? Email chemistryworld@rsc.org or tweet @chemistryworld with your ideas. Thanks for joining me, I'm Ben Valsler.