Our 2018 gift guide: top picks from this year's popular science books
Whether you're searching for the perfect gift for a scientifically-inclined friend, or something to read over the festive season, look no further. 2018 was a great year for popular science books, and here are some of our favourites.
Unthinkable: An Extraordinary Journey Through the World's Strangest Brains
By Helen Thompson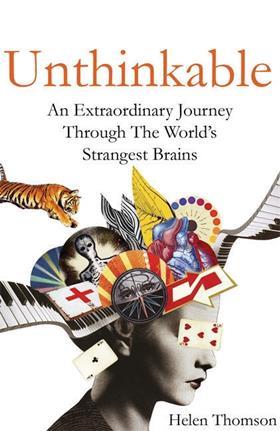 Prepare to meet a woman who is permanently lost, a doctor who can feel his patients' pain and a man who woke up thinking he was dead as you discover just how mind-bogglingly complex the human brain can be.
Science writer Helen Thomson has sought out people with the rarest, most remarkable neurological disorders to find out how they experience the world. The result is a collection of fascinating stories that will have you gripped from start to finish, and cause you to ponder the inner workings of your own brain.
The book was a big hit with everyone on the team who read it for our book club podcast back in July. In his review Jamie Durrani wrote that 'Unthinkable is tremendously well written, and for such a heavy topic it is a surprisingly light read.'
Buy this book from Amazon.co.uk
Making the monster: the science behind Mary Shelley's Frankenstein
By Kathryn Harkup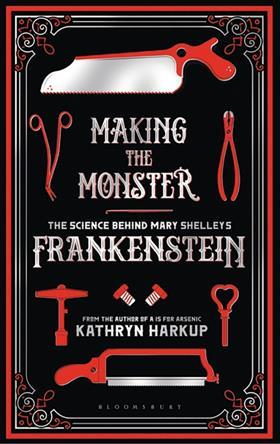 2018 marked the 200th anniversary of the publication of Frankenstein, and Kathryn Harkup's book explores the scientific backstory of this gothic masterpiece. Whether or not you've read the original, you doubtless know the tale of Victor and his unfortunate monster, and Harkup considers some of the scientific trends in the 19th century that may have inspired Mary Shelley.
Making the monster is bound to delight both science and literature fans. In her review, Jennifer Newton says: 'If you haven't already read Frankenstein then make 2018 the year you do. And to properly appreciate the context of this literary and cultural classic, I wouldn't hesitate to recommend you follow it up with Making the monster.'
Buy this book from Amazon.co.uk
A lab of One's Own: Science and Suffrage in the First World War
By Patricia Fara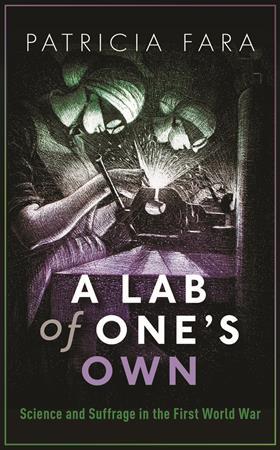 This year also marks the centenary of the end of the first world war, and there have been many opportunities to reflect. This book takes a look not at soldiers or battlefields, but at the lives of female scientists at a time when they were not paid equally, not admitted into professional bodies or academic boards, and not allowed to graduate or publish work in their own name. The title is inspired by Virginia Woolf's feminist essay A room of one's own, which discussed the challenges faced by female fiction writers around the same time.
Jonelle Harvey says the book is an essential read for any scientist seeking to understand their poteintial. She wrote in her review that 'one hundred years after the tide of women's suffrage turned, Fara shows us the importance of recognising valuable scientific contribution equally in today's world'.
Buy this book from Amazon.co.uk
I'm a Joke and So Are You: A Comedian's Take on What Makes Us Human
By Robin Ince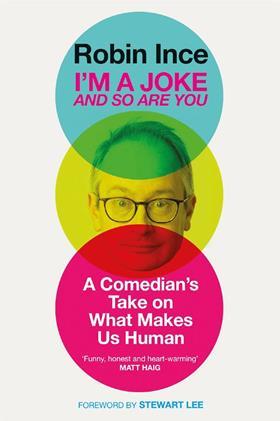 If you're after something to make you go 'Ho Ho Ho' this Christmas, look no further. Robin Ince of Infinite Monkey Cage fame has set out to explore the quirks of the human mind through the eyes of well known comedians as well as big names in psychology and neuroscience.
Philippa Matthews described the book as both hilarious and heartbreaking as it explores issues such as anxiety, creativity, imposter syndrome and grief. 'This book is very, very honest, which is perhaps linked to the urge to overshare on stage that Ince confesses to. This makes it easy to devour, and a real pleasure to read,' she says in her review.
Buy this book from Amazon.co.uk
Seeds of Science: Why We Got it so Wrong on GMOs
By Mark Lynas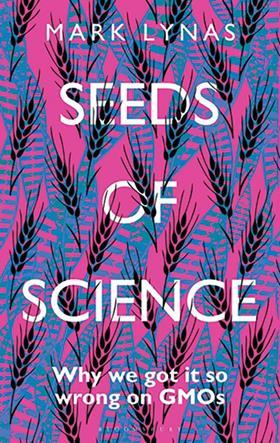 Environmental activist Mark Lynas used to be opposed to genetically modified food and has taken part in several crop-trashing anti-GM protests (as well as a plot to steal Dolly the sheep). But he now believes GM is a force for good and campaigns on the side of scientists who are hoping to use the technology to address food shortages in developing countries. Seeds of science is the story of how he changed his mind.
This book was popular among those of us who read it for the book club podcast and Katrina Kramer thinks it's an excellent read, even if you're 'not particularly excited' about the topic of GM itself. 'The writing ranges from funny and self-deprecating to insightful and philosophical,' she said in her review. 'I think few popular science books manage to go beyond simply telling the facts, which is probably why this one was such a joy to read.'
Buy this book from Amazon.co.uk
Superhuman: Life at the Extremes of Mental & Physical Ability
By Rowan Hooper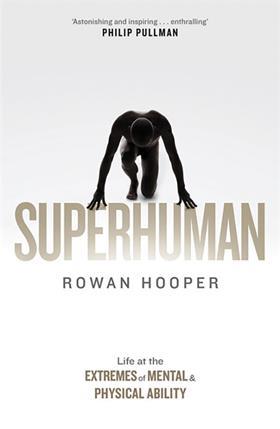 Superhuman tells the stories of people whose abilities stretch far beyond the norm, whether it be at longevity, sporting achievement, intelligence, bravery or even happiness, and explores the underlying science. Though reading it may make you feel like an underachiever (and wonder how far you could have gone with a little more determination) you'll be awestruck by the tales of extreme success and fascinated by the science that gives ultramarathon runners, chess grandmasters and Nobel prizewinners the capacity to excel.
Laura Fisher says the book is 'astounding and inspiring' in her review, adding: 'There's something of interest to everyone, and Hooper makes even the most complicated science behind it accessible.' We also spoke with author Rowan Hooper in our Hay Festival book club special.
Buy this book from Amazon.co.uk
Artificial Unintelligence: How Computers Misunderstand the World
By Meredith Broussard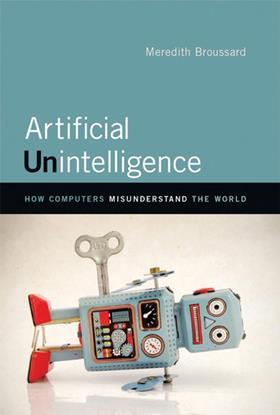 Are you starting to worry that the algorithms behind Netflix or personalised ads know you just a little too well? This book should provide some much-needed reassurance that the machines aren't going to take over the world just yet.
In it, journalist and software developer Meredith Broussard shows us how computers can get things very wrong, and takes on technochauvinists – those who believe that technology holds the answer to all human problems.
In her review, Zoë Hackett describes Artificial Unintelligence as a 'battle hymn for a better, and more just, technological world' that will leave you bursting with questions and fizzing with excitement for the future of technology. 'Whether you're a coder with a conscience or a complete computer novice, pick up this book.'
Buy this book from Amazon.co.uk
And don't miss…
Organic Chemistry for Babies
By Chris Ferrie and Cara Florance
We couldn't not mention this one – it's simply the perfect gift for chemists with toddlers. It was a hit with our business editor Phillip Broadwith's 15-month old son. 'Overall, the book feels a little more like something that geeky parents (myself included) would get for their kids, mostly for their own entertainment rather than any real attempt to teach the child about chemistry,' he wrote in his review. 'And there's absolutely nothing wrong with that.'