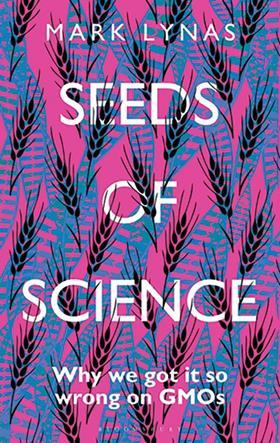 For this month's podcast, we explore the world of anti-GM campaigning which Mark Lynas was a part of for years, and discover what it was that made him turn his back on his extreme views. The book looks at how and why he decided to help scientists on the other side of the divide, and explores the work he has done to help farmers in developing countries. You can read our review of Mark's book here.
Next month, Book Club presenter Emma Stoye will be travelling to the Hay Festival for a special edition of our podcast series. Emma will be out and about, talking with science book authors about their latest projects.
We want to include you, the Chemistry World reader, in the conversation so tweet your thoughts to @ChemistryWorld, or use the hashtag #BookClubCW and we'll endeavour to include your opinions (or questions) in the podcast.