We ask Steve Barr, Vice President, Business Development Europe, Health Sector at Johnson Matthey, how innovator pharma companies are streamlining supply chains to give them a competitive edge.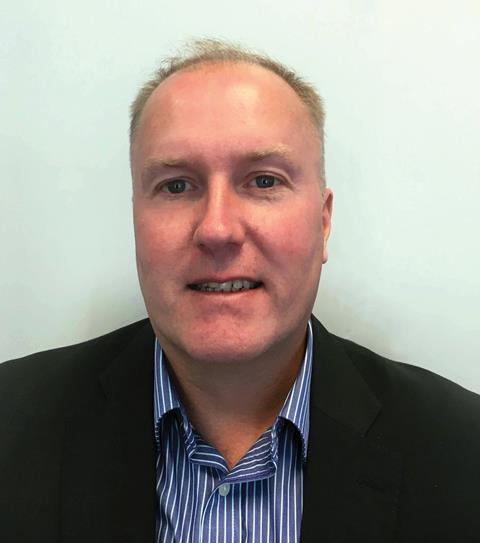 What do you think are the trends and challenges for pharma companies today?
Overall, it seems that the key trends are being driven by the way in which small and medium-sized pharma innovator companies wish to engage with third-party suppliers. There is a desire to simplify the interface and to have fewer service providers that can meet innovators' needs across a wider section of the value chain. This saves time by reducing the number of relationships that require management and helps companies to build partnerships based upon trust and familiarity. Over the past five years, many innovator companies have already begun the process of streamlining their supply base, due to consolidation in the industry.
Another trend we expect to see is an increase in both risk and benefit sharing. For example, at JM we have developed flexible business models, where we are prepared to take on more of the risk to support partners. We apply this currently in the generics space, but could potentially see this developing over time.
It will be very interesting to see how some of the larger, more established active pharmaceutical ingredients (API) suppliers and service providers structure their relationships with pharma companies in the future.
What are the expected future needs of innovators?
For small and medium-sized innovator companies, the ability to integrate API manufacture with the requirements of drug product development is becoming essential. With increasingly complex actives, products in development are routinely challenged with poor solubility and low bioavailability. When progressing a drug through clinical trials, the rate-limiting factor is often the supply of the drug product in the right form. Therefore, this is a critical activity that is becoming more and more valued, and we are taking steps towards integrating this capability into our API manufacturing services.
In more general terms, having a global asset base that balances cost without compromising quality gives the optimal balance across the supply chain and is very attractive for innovators.
Why do innovator companies choose to work with JM?
Innovator companies are an increasing focus for us at JM. Historically, we have applied our core capabilities and skills in complex chemistry to enable products in the generic space. We will continue to supply and improve these services, but those skills and capabilities are equally applicable to innovators.
We have a strong presence in North America, and in recent years, JM has made considerable investments to support and augment our capabilities for enabling innovators in Europe.
Recent expansions include our state-of-the-art development centre in Cambridge, as well as our recently refurbished good manufacturing practice (GMP) accredited facilities in Annan, Scotland. We also acquired Pharmorphix solid form sciences to support our capabilities in API development and manufacture.
JM is also recognised as a world leader in the application of catalyst technologies for pharmaceutical manufacturing. With the broadest array of capabilities, spanning homogeneous, heterogeneous, chiral and biocatalysis, we routinely develop enabling, efficient and scalable routes for our customers' products.
Our differentiating technologies play a very important role in enabling customers' innovation, by linking APIs into drug products through achieving transformational performance in terms of product solubility and bioavailability. So far, industry has moved towards fixing problems explicitly through formulation, but these problems may be better addressed by improved science in the manufacturing and processing of the API. Our solid form science capabilities set us apart, particularly for particle manipulation and engineering, which are proven for overcoming challenges to improve bioavailability or prepare stable and robust formulations of more complex drugs.
With our world-class assets and capabilities across North America and Europe, we can embed our platform technologies into the manufacture and scale-up of processes. We have a unique position in that our technologies and capabilities can shorten the length of synthesis and provide a much more economic approach for manufacturing increasingly complex APIs in terms of size and complex chirality.
JM is celebrating its 200th anniversary this year, what does that mean to you and your customers?
It is a huge achievement for a company to reach 200 years, and there is a great deal of pride in being a part of an organisation that has been around for that length of time. JM has a long, proud history in terms of pharmaceuticals. We produced the first pharmaceutical that was administered by injection, morphine, and we have been instrumental in developing some of the well-known platinum-based anticancer products. We have a commitment to build on our pharmaceutical offering, and this will be increasingly evident in the investment decisions we make as we further increase our participation in supporting this part of the market.
JM has recently rebranded, how do you think this will benefit your customers?
The refreshed branding reflects our modern approach to key activities enabling our customers in clean air, health and the efficient use of natural resources, which align very closely with challenges around the world. For example, developing efficient and effective technologies to make the best use of limited natural resources is imperative. To accommodate our expanding population, the affordable provision of healthcare will be absolutely critical, and JM plays its role in that regard too. All of these factors position JM as a technology-enabled organisation that is tackling some of the big issues today. We're helping our customers to provide a world that's cleaner and healthier for everybody, and this all comes together in our new strapline: inspiring science, enhancing life.

At Johnson Matthey our vision is for a world that's cleaner and healthier. Our scientists work every day developing innovative products that provide cleaner air, improved health and enable more efficient use of natural resources. As a global leader in sustainable technologies we work with our customers across markets from pharmaceutical and medical to automotive, industrial and chemical production, optimising processes and improving efficiency. Our solutions continue to evolve with the changing demands of our time as we tackle new challenges to build a cleaner and healthier future for generations to come.
View full profile