The Indian pharmaceutical industry has been hit by recent problems. Angeli Mehta investigates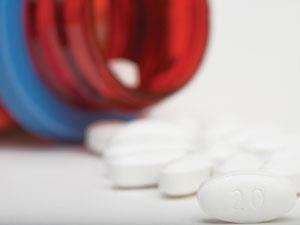 2013 has been a grim year for the reputation of India's generic drug makers. International regulators have shone their spotlight on the business – and found it wanting. From pools of urine near sterile areas, unexplained fibres and drops of oil on tablets, to hiding poor test results and lying about facilities, they have seen it all.
According to figures from the UK Medicines and Healthcare Products Regulatory Agency (MHRA), India produces 10% of the world's medicines, and is the most important source of generics for Aids, cancer and heart disease. For example, atorvastatin (the generic version of Pfizer's cholesterol-reducing drug Lipitor) saved the NHS £350 million in first 12 months after Lipitor went off-patent.
In the UK, 23% of marketing authorisations name an Indian manufacturer and 38% name an Indian active pharmaceutical ingredient source. India is the biggest supplier of active pharmaceutical ingredients to the EU.
And generic drugs are a huge industry, estimated to be worth $300 billion (£187 billion) in the US alone. India makes 40% of generics sold in the US, and commentators expect that President Obama's healthcare reforms will only increase demand.
Under scrutiny
The focus of the US Food and Drug Administration (FDA) is exposing 'blind spots that Indian management has failed to address – the attitude is "What's so different, why are we being inspected more now?"' says Ajaz Hussain, a former FDA inspector and pharmaceuticals director. Suspicions about data integrity go far wider than India, 'but India is a major exporter to the US, so the FDA will be focusing there, and that focus is exposing shortcomings', he says.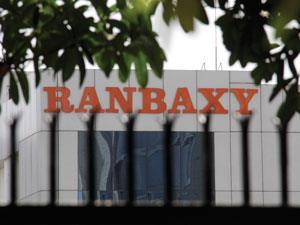 The industry was already reeling from the revelations that one of its giants, Ranbaxy, had been selling adulterated drugs and lying to US investigators. In May this year, Ranbaxy paid unprecedented fines of $500 million. The case began in 2004, with a World Health Organization examination of Ranbaxy's Aids drugs in Africa, but it took a whistleblower to bring the full horror of the company's conduct out into the open.
More than 30 of its drugs from two of its production facilities have been banned from the US market since 2009. After the case ended, Ranbaxy's new boss Arun Sawhney outlined the steps taken to prevent a repeat and assured patients and investors: 'Ranbaxy is a different company today'.
But if Ranbaxy had hoped its woes were at an end, it was wrong. In September, the FDA banned imports from a third plant at Mohali in Punjab, on the grounds of 'failure to adequately investigate manufacturing problems and failure to establish adequate procedures to ensure manufacturing quality'. There are reports that inspectors found a hair in one tablet, oil spots on others and toilets without running water. The Mohali plant was meant to be a 'showcase facility'.
Home regulation
Where has the country's own regulator, the Central Drugs Standards Control Organisation (CDSCO), been during all this? Its most recent report says it can find no 'major discrepancies' at Ranbaxy's Mohali plant, although it is now planning to talk to other international inspection agencies.
The Indian government's attitude has been to defend the industry. Even after the Ranbaxy fraud case, it maintained that the industry is highly regulated. However, it has asked the regulator to assure the quality of drugs being made by Ranbaxy for the Indian population. 'Export quality and domestic quality need to be reconciled: are we not all human beings?' Hussain asks.
Are the standards of the CDSCO different from those of the FDA? It's all about vigilance, says Kiran Mazumdar-Shaw, managing director of Bangalore-based biopharma Biocon. 'The regulators are not vigilant enough. The only time they inspect you is when you get a licence or certification for a new drug – there is no follow-up,' she says. So unless companies have strong internal audit procedures, Mazumdar-Shaw says they can relax and become complacent. The regulator is seriously overstretched, she says, and all its energies are tied up 'closing down the small spurious firms', so they have effectively ceded responsibility to the international regulators.
In 2012, an Indian parliamentary committee that examined the role of the regulator found that although its workload was growing by 20% every year, just 124 of 324 permanent posts were filled. The government has promised another 1000 inspectors, but it's not clear where they are going to come from. Staffing aside, the committee found new drugs had been approved without clinical trials, including some from international companies. The committee's view of the regulator could scarcely have been more damning. 'The committee is of the firm opinion that most of the ills besetting the system of drugs regulation in India are mainly due to the skewed priorities and perceptions of CDSCO. For decades, it has been according primacy to the propagation and facilitation of the drugs industry, due to which, unfortunately, the interest of the consumer has never been ensured.'
International interest
The FDA has increased the number of inspectors it has on the ground in India to 19. The new director of its Indian office, Altaf Lal, has told the industry and India's regulators that he wants open and honest discussion to establish effective controls right across the manufacturing cycle. Ajay Sharma, research director at the Organisation of Pharmaceutical Producers of India (OPPI), dismisses the claims of some in the industry that the FDA's stringent line is politically motivated. 'We need to be more proactive rather than wait for the FDA to raise the issues.' He welcomes the idea that it will now carry out unannounced inspections.
The FDA says the fact that India provides so much of America's generic medicines is evidence that the sector can meet US standards. 'The FDA's focus on India remains on quality across the drug manufacturing sector,' said a spokesman. 'We also remain vigilant and will take appropriate action if, or when, lapses occur.'
India is by no means the only country to feel the force of the FDA, with facilities belonging to multinationals also falling short of its standards. So far this year, eight of the 20 warning letters issued by the FDA have gone to Indian manufacturers. Some of them make sobering reading. 'This is a wake-up call. The key issue is to be compliant all the time – you cannot slip and you cannot be partly compliant,' says Mazumdar-Shaw. But the FDA doesn't publish the nature of the so-called 'Form 483 report of observations' made after an inspection, so there's no way to know how many critical issues they identify.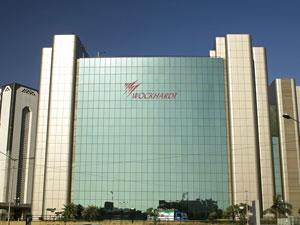 There are common themes across inspections: hygiene and potential contamination of sterile areas, for example. But what turns up regularly are issues of data integrity and deception. After visiting a plant owned by Indian pharma company Wockhardt near Aurangabad in Maharashtra, inspectors said the firm 'withheld truthful information and delayed and limited the inspection'. In one instance, it found torn records in the waste which showed that some drug batches had failed visual inspection while the 'official' record showed that these batches had met standards.
Wockhardt's chairman Habil Khorakiwala said the problems were an 'inexcusable lapse' but just months later the FDA raised concerns about a second plant near Aurangabad. The MHRA, which inspected at the same time, found 'poor record keeping relating to the manufacture and testing of the medicines made at the site, and inadequate validation and production controls for medicines'.
US inspectors berated multinational healthcare company Fresenius Kabi for poor quality control systems at its plant in Kalyani, West Bengal. Batches of active pharmaceutical ingredients that did not meet test specifications were combined with batches which did pass, so all would meet final specifications. The company itself discovered that employees had removed equipment and computers to conceal the fact that data had been manipulated. Fresenius Kabi's German parent company said this was a one-off due to employee misconduct. It has replaced both the staff involved and the entire plant management team, and says that with FDA approval the plant restart is underway.
Good manufacturing practice?
The regulators and companies are all eager to stress that these failures to comply with good manufacturing practice (GMP) present no danger to patients. 'It's a blessing so far that patients haven't been harmed,' says Hussain. It's rare that quality issues show up as patient concerns, he says. 'Identifying them against all the background noise is very difficult, so when a company says there has been no patient impact, we can't always be sure.'
For the UK regulator, it's a question of weighing up the risks to patient safety of recalling a drug. Where there are concerns over the continuity of drug supply, then this outweighs any quality concerns if the MHRA believes a drug is safe. It says deviation from GMP might mean the drugs are less effective or they degrade more quickly. Recall notices are really a 'slap on the wrist' to a manufacturer to tell it to tighten up on its practices.
All the incentives for manufacturers are about outcomes

Ajaz Hussain
Unlike the US, all drugs imported into the EU go through testing. The MHRA has decided not to ban any Ranbaxy medicines, as its testing shows them to be safe. But it has decided to recall some drugs made by Wockhardt, where it can source them from another manufacturer.
Where they can't source an alternative supply, then there's much closer scrutiny of that site, through regular reporting from the site, very careful scrutiny of all the drug documentation and increased screening of the samples of the drugs at the point of entry. Normally this is done as drugs come into the EU but they will then be tested again at another site.
Hussain recently met 13 chief executives and industry leaders in India to discuss what he believes are serious underlying issues, 'which are all to do with people'. The industry is judged by the final products it makes. 'All the incentives for manufacturers are about outcomes – but how you achieve the outcome is just as important,' he says.
Although much less investment is needed to produce generics, there is tough competition and tight margins. But the rewards are huge if a company can be first with a generic version of a drug coming off patent. The urgency to be first to file may be a major reason for quality problems. 'This is a recognised risk factor that suggests poor development, which becomes apparent when the product is not reliably manufactured,' says Hussain.
Under the US rules, the company that gains the first approval for a generic gets an exclusive licence to sell the drug for 180 days. Under the rules for an abbreviated new drug application, a generic drug 'must have the same active ingredient(s) as the innovator product; must use the same route of administration; must have a similar rate and extent of absorption of the active ingredient; and must be produced in facilities that meet good manufacturing process guidelines'. The company also has to produce 'exhibit' batches of the medicine which show that it can scale up its manufacturing.
One report suggests GMP certification can cost around 25% of operating costs, but as recent examples demonstrate, failure to comply can cost hundreds of millions of dollars.
Pricing problems
The Indian government may not have been assiduous about the quality of drugs sold either at home or abroad, but it has been assiduous about pricing. 'It's all down to pricing – the whole pharmaceutical sector is a soft target,' says Mazumdar-Shaw. Sharma agrees: pharmaceuticals generate a disproportionate amount of jobs, he says, 'if you squeeze the industry you are throwing those jobs away'.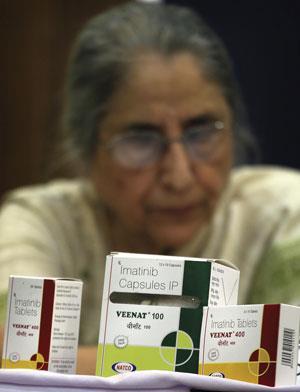 As well as driving a hard bargain on home pricing, the government has used compulsory licensing to over ride patent protection and bring down the costs of drugs. And it has taken a tough stance on the practice of 'evergreening', where companies try to extend a patent by making some minor changes to a mixture or formulation, for example. Indian courts have refused to grant new patents to Swiss giant Novartis for a new form of its cancer drug Glivec (imatinib), and Roche had the patent for its hepatitis C drug Pegasys (peginterferon alfa-2a) revoked on the grounds that it wasn't sufficiently different from a previous version. The decisions pave the way for lower cost drugs for millions of people.
But six months on from the Supreme Court decision, 'India continues to lack an ecosystem that fosters innovation,' according to Ranjit Shahani, managing director of Novartis India. '[It] discourages innovative drug discovery essential to advancing medical science for patients in need of new treatments. We will be cautious in our investments in India, especially in regard to the introduction of innovative medicines.'
Whether Novartis makes good its threat remains to be seen, but India's Ministry of Health keep pressing on drug pricing. 'I'm passionate about drug innovation and I am a big advocate of patents, but in a country like India you have to a have a rational approach to drug pricing. You cannot foist western pricing on this population – they cannot afford it,' says Mazumdar-Shaw.
But she draws the line at compulsory licenses: it's unfair to usurp intellectual property 'unless there is a national emergency or where the company cannot provide you with enough drugs. Under such circumstances, then fine – but not on the basis of affordability.'
Compulsory licences have been issued on the grounds that a drug has not been made available at a reasonable price. 'The Indian government has shied away from the real issue of providing a proper healthcare system. It has pushed prices out to industry, when it could procure drugs,' says Sharma. If only a small population needs a drug (as in the case of Bayer's liver and kidney cancer drug Nexavar (sorafenib)), then the government should do a deal with the company. 'If the company says no, then go to compulsory licensing. That is the right of any country, but only in exceptional circumstances.' He believes the government has misunderstood where the real burden of healthcare costs lie: there has been no attempt to support access to doctors or hospitals, he says, which are essential before prescriptions.
Bayer lost an appeal to overturn a compulsory licence of Nexavar in March, while Pfizer awaits a ruling on Sutent (sunitinib), its treatment for kidney and intestinal cancers, now being re-examined by the patent board. Other compulsory licence applications have been turned down, but it's clear that India's stance on drug pricing has caused huge unease among international pharmaceutical companies. Whatever its rights or wrongs, they fear other developing nations will follow suit.
Angeli Mehta is a science writer based in Edinburgh, UK