The annual Pharma Integrates event facilitates conversation and collaboration to drive future innovation and improve patient outcomes worldwide
To say 2020 has been a particularly uncertain year for the pharmaceutical industry is no understatement. From the supply chain disruption and economic challenges caused by Covid-19 to Brexit unpredictability, all sectors of the industry have been challenged. Events of this year have forced stakeholders to assess current and future priorities.
And yet, these uncertain times also bring with them opportunity – and that must not be overlooked. In fact, a wealth of new treatments have emerged, and technological advancements have been made, across the industry in 2020. Proceeding with positivity will ensure innovation continues, and new life-changing treatments are delivered to patients.
Pharma Integrates enables support frameworks to be established around a medical issue
That's the message at the heart of UK-based Life Science Integrates' annual Pharma Integrates event. With focus on the three strands of trends, treatments and technology, the event brings key industry leaders from across the entire pharmaceutical sector together.
Tomorrow's treatments, today
The treatments strand of the event is dedicated to encouraging and supporting the development of innovative new treatments and therapies designed to address unmet clinical need.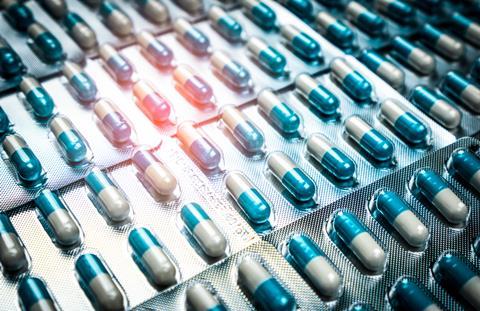 A key goal of the Pharma Integrates event is enabling support frameworks to be established around a medical issue. For example, the assembly of an optimised team of experts from both academia and industry to streamline the process from innovative idea to life-changing treatment.
Rare diseases may be challenging when it comes to designing appropriate clinical trial protocols
Such a foundation can help with the identification of other key stakeholders – like disease-specific patient groups – that can assist with the development process. It can also encourage the early involvement of stakeholders from further down the drug development pipeline, representatives from regulatory bodies for example. The latter's input can prove invaluable to achieving final approval as seamlessly as possible, the paramount goal of any drug development project.
Facilitating clinical trial success
Planning a clinical trial pathway early may result in treatments reaching patients faster, and potentially, reduce the cost to market. This is particularly important for novel therapeutics for rare and orphan diseases, which may be challenging to design appropriate trial protocols for.
Balancing knowledge of current issues with a deep appreciation of past challenges is vital
Besides connecting expert teams to go on to innovate in specific therapeutic areas, Pharma Integrates' treatments strand considers the broader issues at play in the industry; and their implications for the future. The impact of Covid-19 on drug patenting for example.
Tracking what's trending
Anticipating the challenges to medicinal and therapeutic innovation is key to driving success in treatment development. And balancing knowledge of current issues with a deep appreciation of past challenges is vital.
Enabling industry stakeholders to gain this appreciation is the primary aim of Pharma Integrates' trends strand. By looking back at the challenges of the last decade and assessing how the industry responded, it is possible to gain insight into how it can optimise its approach to dealing with future challenges and, more importantly, opportunities.
This approach helps make potential limitations to future innovation foreseeable, meaning teams can take the necessary steps to avoid obstacles to progress entirely. For example, one area that the early stages of the Covid-19 pandemic highlighted was the importance of implementing appropriate risk management strategies and taking measures to ensure the continuity of pharmaceutical supply chains.
Fully understanding the consequence of this unanticipated disruption offers a valuable oversight of the improvements required, and the benefits of the innovations that have been accelerated to overcome this challenge. These insights are vital to stakeholders, enabling the development of innovative treatments seamlessly.
Technology makes it possible
Pharma Integrates' technology strand explores the digitisation of the drug development pipeline. Technological advances have a great deal to offer to traditional drug development process, as well as transforming delivery. The interactions of digital experts and key pharmaceutical figures have potential to integrate the latest technologies with the most innovative patient therapies.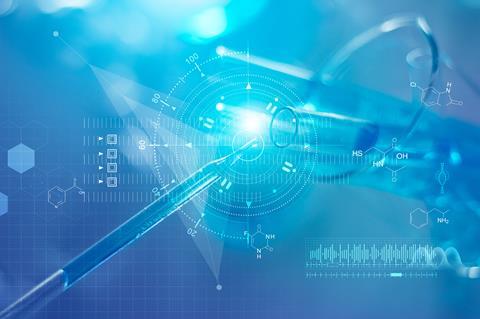 Cooperation with technology companies is essential. From harnessing data and analysis in pre-clinical studies to leveraging simulations within clinical development, collaborative opportunities exist at all stages of drug development and delivery. Personalised medicine is a case in point. Using technology to evaluate patients' specific treatment requirements – based on genetic and environmental factors – renders individualised therapeutics a reality. The approach maximises efficacy and minimises side effects.
However, given the vast amount of data and highly complex analysis required, cooperation with technology companies is essential to enable this revolutionary therapeutic area to become a widespread reality for patients across the globe.
Pharma–tech partnerships help build effective collaboration for improving patient outcomes
Outside of advancing individual innovations in treatments, a comprehensive insight into the relationship between the pharmaceutical and technology sectors can bring wider gains. Understanding the benefits of pharma–tech partnerships help build effective collaboration for improving patient outcomes.
Collaboration is key
In uncertain times, drawing from the broadest possible knowledge base is the best way to protect future innovation. By bringing together key figures from across the entire industry for a single event, Pharma Integrates not only furthers existing connections, it acts as a catalyst for new conversation and collaboration.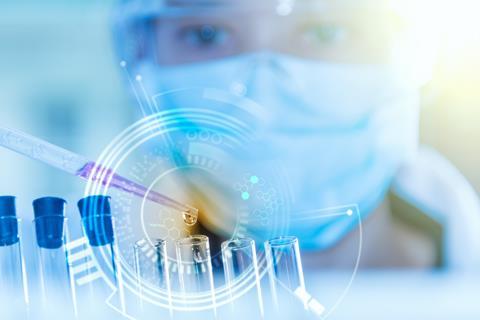 By focusing on every step of the drug development pipeline through the lens of trends, treatments and technology, Pharma Integrates takes a deep dive into the future of healthcare. It provides the insight to empower those progressing the innovative ideas of today into the life-changing treatments of tomorrow.

Life Science Integrates brings together senior leaders from across life sciences to examine the drivers and hurdles of today, and resolve the critical business issues of tomorrow. Our purpose is to find novel and engaging ways to bring people together; to discuss, debate and uncover the strategic solutions to their industry's challenges by creating environments that challenge traditional concepts and enable constructive debate around disruptive innovations, business models and supply chains to ensure that today's ideas and concepts will become the effective therapies and diagnostics of the future. Ultimately helping to ensure that the Life Science Industry delivers the best possible outcomes for patients and carers.
View full profile
Welcome to the forefront of pharma
1

2

3

4

5

Currently reading

The future is bright: Protecting innovation during uncertain times