Pledge to build on UK's innovation economy isn't backed by further details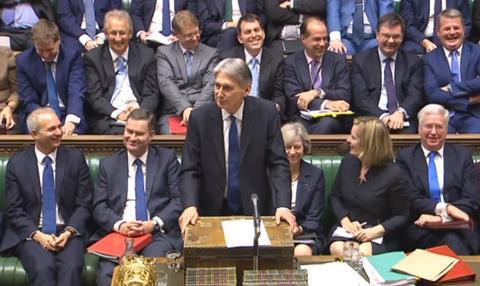 The UK chancellor, Philip Hammond, has pledged to build upon the UK's expertise in science and technological innovation in today's Autumn Statement. But he failed to provide details on future investment in academic research or higher education.
Hammond did reaffirm the UK prime minister Theresa May's pledge to increase R&D spending by up to £2 billion a year by 2020. This will form part of the government's new National Productivity Investment Fund (NPIF), which is aimed at boosting productivity in transport and housing, as well as industrial R&D. The NPIF will add £23 billion of funding to these sectors between 2017–2018 and 2021–2022.
It remains unclear, however, how the boost to R&D spending will be invested. Some of this will be funnelled through the new Industrial Strategy Challenge Fund, which will 'cover a broad range of technologies', as well as the government's science innovation agency, Innovate UK. The government will also review the UK's R&D tax environment.
'We do not invest enough in research, development and innovation,' said Hammond in his statement to parliament. 'As the pace of tech advances and competition from the rest of the world increases, we must build on our strengths in science and tech innovation to ensure the next generation of discoveries is not only made here, but is also developed and produced in Britain.'
'Science in the 21st century is truly global and we are as committed as ever to enabling our community to continue to forge links across nations and disciplines,' said Robert Parker, chief executive of the Royal Society of Chemistry. 'To deliver on its ambition for Britain to become "the global go-to place for scientists" the government must match today's positive announcements about R&D funding with an equally clear signal to reduce the current uncertainty about EU researchers from outside the UK who are working here.'