Industry growth remains strong despite tariff disputes, political uncertainty and supply chain challenges
The year 2018 was notched up on many a calendar, with 31 May marked as the final deadline for existing chemicals to be registered under the EU Reach (registration, evaluation, authorisation and restriction of chemicals) regulation. Over 10 years, the European chemicals agency, Echa, says it has received 88,319 dossiers for 21,551 chemicals. While the final numbers were lower than forecast, the cost to industry has been considerably higher, at around €10 billion (£9 billion) – a figure double that of initial estimates.
The next step for the agency is to assess the dossiers submitted and designate chemicals accordingly as part of the evaluation, authorisation and restriction requirements of Reach. But companies are in no position to breathe a sigh of relief; they remain responsible for continuing to update dossiers, including new information as it becomes available, as the agency continues to repeat its mantra that 'Reach is not over'.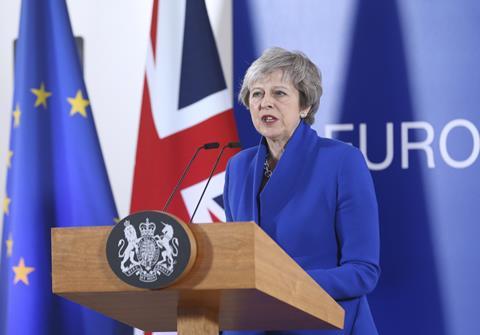 Brexit-fuelled uncertainty
In the UK and the EU, the year has been dominated by Brexit uncertainty on both sides of the English Channel. Only in the last few weeks has there been any indication of the direction the withdrawal agreement will take – and the language remains vague. The draft Brexit agreement states that the UK and EU will promote regulatory approaches that are 'compatible to the extent possible' and will 'explore the possibility of cooperation' between EU agencies such as Echa and the European Medicines Agency (EMA). It states the UK will consider aligning with EU rules in relevant areas – presumably this will include Reach, but there is no guarantee.
The European Chemical Industry Council (Cefic) and the UK's Chemical Industries Association (CIA) jointly welcomed the proposals, saying they 'represent another small step towards the much-needed certainty that business has been calling for. From the outset, the chemical industry's priorities have been frictionless, tariff-free trade, regulatory consistency [and] access to skilled people.'
Around the world, political movements are forcing at least some retrenchment in open borders, trade and shared ventures. For the chemicals industry, this development is particularly problematic
Suggestions put forward during negotiations include the unprecedented 'associate membership' of Echa and continued participation in Reach. According to Echa statistics, the UK has submitted over 12,000 registrations for 5749 substances, accounting for 13% and 26% of contributions, respectively, and the second highest after Germany.
The non-government organisation Chem Trust, which also cautiously welcomed the proposals, notes: 'From the text of the customs backstop, it is clear that if Great Britain ever enters the temporary customs union then it will not be in Reach, as there is no commitment to continued alignment with the EU laws in this area, just a weaker commitment to "non-regression".'
The importance of the UK to the EU chemicals industry should not be underestimated. According to Cefic, the UK chemical industry represents around 7% of total sales across the 28 EU member states (EU-28). Exports to the UK from the remaining 27 states (EU-27) reached €22.6 billion in 2016, representing around 4.5% of total EU-27 sales, while imports from the UK totalled €19.3 billion.
China–US trade disputes
Trade disputes between the US and China escalated tit-for-tat over the year. The Trump administration called for changes in policy to address what it called unfair trade practices with China, with regards to intellectual property and innovation. The disputes followed President Trump introducing global tariffs of 25% on steel and 10% on aluminium.
In response, China threatened to impose tariffs of up to 25% on more than 100 US exported products, around 40% of which were plastics, petrochemicals, petroleum products and speciality chemicals.
The US countered with an additional 10% tax on 6000 Chinese products, over 1500 of which were related to chemistry. The move rattled not just Chinese, but also US businesses. The American Chemistry Council (ACC) called it a 'disruptive approach' and a 'stunning and unfortunate development' for US manufacturers and consumers, many of which were relying on products sourced from China to complete existing projects. The council said: 'For a chemical manufacturing industry that has invested $185 billion [£148 billion] in new factories, expansions and restarts of facilities around the country, President Trump's announcement comes at the worst possible time.'
Relations were further disrupted by China's allegation that the US was 'dumping' styrene and sorghum in the country by selling it at unusually low prices, which it claimed was harming the nation's own industry.
But industry in the US is booming, according to the ACC. Contributing factors include rising exports, increased manufacturing, healthy demand and favourable shale gas economics.
Supply chain challenges
China has continued to crack down on emissions in a bid to curb pollution and improve standards. This change in policy is having a knock-on effect for Western companies, many of which rely on China to manufacture chemicals and intermediates. Surprise inspections and unexpected closures have rocked the supply chain. As a result, some Western companies are 'reshoring' manufacturing to their own countries. This is an ongoing trend, according to a PricewaterhouseCoopers (PwC) chemicals strategy report, which says: 'Around the world, political movements are forcing at least some retrenchment in open borders, trade and shared ventures. For the chemicals industry, this development is particularly problematic … The free flow of money, information and skilled workers has been a critical element of chemical companies' growth strategies.'
While improving standards in China is a positive overall, some companies have complained that plants are being shut down unnecessarily. One industry expert said that entire chemical parks have had to stop operations because a single company exceeded emissions, or wastewater treatment facilities were found to be inadequate – in one case, the presence of a 'strong smell' led to closure.
Mergers & acquisitions
Unlike in the last few years, where mega-mergers have dominated – particularly in the agrochemicals space – this year has been quieter for mega deals, although activity remains high. There were 1127 global chemical M&A deals in 2017, according to website Statista; as of June this year, there had been 497. Mega deals include AkzoNobel selling off its speciality chemicals segment for $12.6 billion, Taiyo Nippon Sanso's agreement to acquire Praxair assets in Europe for $5.8 billion and Wanda Chemical Group's planned acquisition of Yantai Wanhua Chemical Industry for $10.2 billion.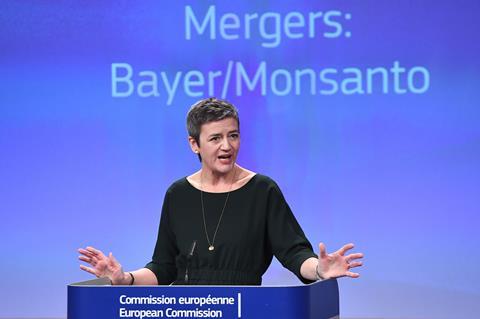 Other notable deals include International Flavours & Fragrances acquisition of Frutarom Industries for $6.4 billion, Temasek Holdings increasing its stake in Bayer by $3.7 billion and UPL buying Arysta LifeScience for $4.2 billion. Bayer's $66 billion takeover of Monsanto was finally completed in August, after a two-year wait, creating the world's largest seed and agricultural chemicals company.
The speciality chemicals segment saw the most M&A activity. In the first quarter of the year 203 deals were completed at a value of $24 billion, according to PwC, 92% of which was accounted for by the speciality chemicals category. Over the next few years, PwC predicts that the next wave of deals will be significantly smaller, involving 'midsized companies buying some of the non-core assets of the new mega companies.'
Innovation in agrochemicals
The agrochemicals industry is being forced to innovate as bans on some pesticides are narrowing options for farmers. In the US, the EPA is finalising a ban on using organophosphate pesticide chlorpyrifos on food crops, while the EU voted in April to ban neonicotinoids for outdoor use. Monsanto's glyphosate has won a new five-year approval in Europe despite concerns expressed by campaign groups and several member state governments over its safety.
Jeroen van Dorp, global market insights manager at biochemicals company Corbion, says tightened regulation in this space is having a profound influence on the speed at which new active ingredients can be brought to market. While many have been introduced over the last 80 years, more recently the number of new molecules introduced has decreased because of more stringent regulatory control, which has led to longer timelines and higher development costs.
'As a result,' he says, 'many leading crop protection players are focusing on combining existing [active ingredients].' Another area of growth for the market is in biological products, as demand for more sustainable agricultural solutions is booming.
Sustainability is another driver towards creative technologies that improve or change the way the industry works. 'One example,' says van Dorp, 'is increased use of controlled release concepts to deliver performance at the right place and the right time, preventing overuse of chemicals and unnecessary waste or side effects. We see these technologies being applied, not only in medical and pharmaceutical applications, but also in other industries like agrochemical, home and personal care and construction.'
Industry 4.0
'Digitalisation' has come to the fore in 2018 as more chemical companies explore how new technology can make them more competitive. 'Exponential and digital technologies have evolved beyond experimentation into a landscape-changing driver,' a Deloitte report says. Drivers include autonomous transport, nanosciences, artificial intelligence, robotics, machine learning and additive manufacturing. Digitalisation can be applied across many sectors; some companies are using blockchain technology to ensure a safer, more secure supply chain or even to prevent science publishing fraud. Others are using digital technology as an add-on to existing technology, for example, selling agrochemicals with software to remotely monitor field spraying and crop health. Some are investing in their own technology, such as installing high-powered supercomputers to improve operations. BASF has created a digitalisation department for its R&D, while Evonik has established a digital division that will serve the speciality chemicals industry.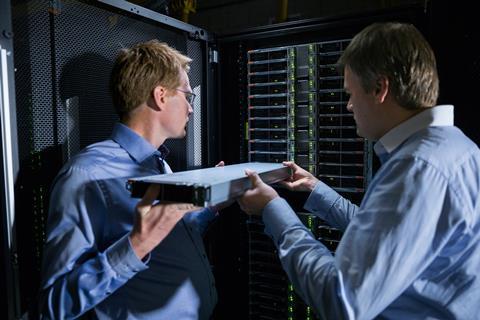 Companies are also investigating chemicals for use in technology itself, for example in glass and coatings to make stronger, more durable machines. Corbion's van Drop notes that the semiconductor market this year has experienced strong growth. 'Demand for these devices is driven by multiple end applications that are connected to various overarching trends, including the 'Internet of Things', big data and electric, autonomous driving. These different applications require chip- and related-material technologies. Chip technology evolves extremely quickly … [which] provides opportunities for all chemical companies to support component and device manufacturers with the optimal new and innovative materials solutions and processes.'
In the coming years, digital technology will be a significant driver in the chemicals industry. The Deloitte report concludes: 'Every chemical manufacturer should at least monitor digital trends both within its industry, as well as across the value chain. The effects of digital adoption are somewhat borderless and its impact ripples across end-use industries and value chains.'