Covid-19 is forcing the pharmaceutical industry to adapt rapidly. The pandemic's effects have hit the sector's productivity, but also created demand for therapies and vaccines. In clinical trials, these competing factors are causing huge disruption on the one hand, and spurring innovation on the other.
As the coronavirus pandemic spread, clinical trials personnel and resources were quickly diverted to the healthcare frontline. And large parts of the world were forced stay at home on lockdown, which meant participants in clinical trials were forced to stay home too. The result is that from March onwards, a raft of companies – including Eli Lilly, Pfizer, Bristol-Myers Squibb, Addex Therapeutics, Provention Bio, and contract research organisations IQVIA and Icon – announced they were pausing and postponing trials.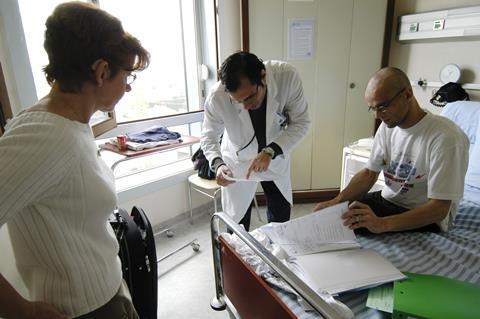 A number of surveys have uncovered the severe impact Covid-19 is having on the global clinical trials landscape. An analysis of studies based on on clinicaltrials.gov discovered that of 2522 trials stopped or postponed between 12 January and 5 May at least 1099 cited Covid-19 as the reason. The total number of trials paused or postponed in the same period last year was just 1233.
Patient enrolment appears to have been hit particularly hard by Covid-19. According to a survey of 363 clinical trial sites by clinical solutions firm Clinical SCORE, 36% of sites awaiting trial activation said the sponsor had postponed recruitment and enrolment. Meanwhile, a repeated analysis, by clinical technology company Medidata, looked at the enrolment data from nearly 4600 current clinical trials worldwide and found a year-on-year decrease of 65% in new patient enrolment in March, with a 79% decrease for April and 74% for the first two weeks of May.
Oncology trials appear to have been those most affected. An analysis of cancer studies by IQVIA surveyed looked at more than 200 ongoing oncology trials between 17 March and 3 April. In the US and Europe respectively, 60% and 86% of institutions were enrolling patients at a lower rate. US investigators told IQVIA they expected it would take at least three to six months before clinical research programmes could be fully operational again.
It's unlikely that trials will get back up to full speed quickly

Ana Nicholls, The Economist Intelligence Unit
Christian Hebenstreit, senior vice president and general manager EMEA at Medidata, told Chemistry World that these postponements will have a 'massive impact'. 'If clinical trials are delayed, then approvals are delayed.' This could be exacerbated by compromised trial data, such as gaps in analysis because of travel restrictions or blurred results due to delays or protocol changes or, indeed, if participants contract Covid-19.
Ana Nicholls, managing editor of the Industry Briefing at The Economist Intelligence Unit, warns that Covid-19 will have a persistent impact on the industry. 'In theory, a halt of one to three months would not be too noticeable for most trials, given that new drugs take, on average, around five years from R&D to approval anyway. However, it's unlikely that trials will get back up to full speed quickly, given the continued social distancing measures in place, so the effect may be fairly long-lasting [especially as] many trials will be vulnerable to new delays if coronavirus cases start to rise again and quarantine is tightened.'
There would also be knock-on effects, such as increasing costs for trials caused by delays, protocol deviations and trial redesigning, which is set against the delay of expected revenues once the drugs hit the market. Both the US Food and Drug Administration and European Medicines Agency have noted that they expect to see protocol deviations in clinical trials as a result of coronavirus, and highlight their commitment to being flexible. 'But the trial delays – though important – will have a fairly modest impact compared to the other disruption pharma companies are experiencing from the coronavirus,' Nicholls says. 'The most important of these is the drop-off in non-coronavirus care during lockdowns. These are already impacting drug sales at some companies.'
Moving with the times
R&D may have been largely halted as a result of Covid-19, but research continues apace in search of treatments and vaccines for the disease itself. There are currently more than 100 vaccines in the development pipeline and at least 100 different therapeutics being reviewed to treat the disease. Some companies, such as GlaxoSmithKline (GSK), have even announced a change in clinical priorities to focus efforts and resources on Covid-19 products.
Covid-19 has exposed how much [pharma companies] rely on the patient being onsite

Peter Buckman, Medidata
With the rush on to find a treatment and vaccine fast, there have been some noticeable deviations from how trials would traditionally be done. For instance, at least one vaccine in development has skipped animal testing and gone straight to human volunteers. Meanwhile, Gilead changed the design and outcome measures for remdesivir mid-trial – increasing the number of participants and changing the primary endpoints. There was some concern among experts that the changes could alter the studies' conclusions, although the National Institute of Allergy and Infectious Diseases said it was confident the changes met clinical criteria and had been approved by authorities.
There has also been the 'unprecedented collaboration with innovators and researchers to help expedite the development' of treatments and vaccines, a spokesperson for the FDA told Chemistry World. For instance, Sanofi and GSK have joined forces to develop a vaccine and the US National Institutes of Health is developing a coordinated collaborative research response to the virus penned the Accelerating Covid-19 Therapeutic Interventions and Vaccines (Activ) partnership.
One of the positive impacts of Covid might be that we get leaner and faster in clinical trials

Christian Hebenstreit, Medidata
In April, the US President announced Operation Warp Speed, which will pull together pharma companies, scientists, the federal government and the military in a massive collaborative project with the aim of delivering a vaccine before the end of the year. That project will explore running vaccine design, manufacturing and delivery operations in parallel to speed up the process. In order to study numerous vaccines at the same time in multiple sub-studies, officials are exploring master trial protocols, which is a change from the traditional single-drug, single-disease-population, one-trial procedure. According to the FDA, interest in master trial protocols and platform trials – a type of master trial protocol – has boomed since the start of the pandemic.
There has also been an increase in virtual trials, which use remote monitoring, teleconferencing, and digital data collection tools to conducted trials outside of traditional clinical trial sites. Pfizer, AstraZeneca, GSK and a number of CROs including Parexel have all announced moves in this direction. According to the Clinical SCORE survey, 36% of the trial sites queried had switched all trials to virtual visits, although those sites studying oncology and Covid-19-related drugs were found to be less likely to make this switch.
Remote working
Virtual trials and remote data collection have been of increasing interest to the industry in recent years but there have been a number of implementation challenges, such as the requirement for safety monitoring and issues with device validation, accuracy and data capture security and privacy. Regulators have been slow to embrace this new way of doing trials as a result, but there is now optimism the industry is seeing a shift.
Indeed, GSK chief executive Emma Walmsley downplayed the impact of Covid-19 on GSK's business in a call with analysts, citing 'the ability for [GSK] to come up with somewhat novel ways of doing these trials'. And an AstraZeneca spokesperson told Chemistry World the firm was actively minimising trial disruption via 'home-based treatment and monitoring options, moving patient recruitment to less affected regions and planning for accelerated recruitment once the pandemic has receded'. IQVIA, too, has put in place remote delivery capabilities, remote monitoring and virtual trials, describing them in a statement as part of 'a variety of cost containment actions to counter the pressures on the top line'.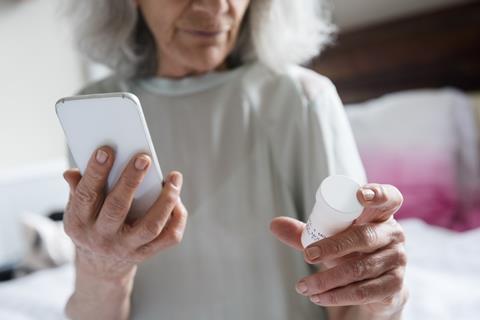 'Covid-19 has exposed to life science companies how much they rely on the ability for a patient to be onsite in order to be active in a clinical trial,' says Peter Buckman, senior vice president, professional services, at Medidata. He says companies have increasingly been asking how to use technology to help patients remain remote during the pandemic and how this can continue in the future. The universal prevalence of mobile technologies – like smart phones, tablets and wearables – and mobile networks has legitimised these devices as data collection sources that can collect reliable clinical information outside of the clinic and without investigator supervision. This means that the mobile technology needed to collect data is already in patients' pockets.
With the possibility that Covid-19 may not ever disappear, Nicholls believes the clinical trials sector will learn to live with Covid-19 and will move forward by adapting trials to take into account social distancing and increasingly use virtual trials and remote monitoring. There is now anticipation the technology will be more broadly embraced and adopted with increasing frequency after the pandemic.
Along with new trial designs and collaborative fast-tracking practices as a result of the pandemic, this could herald in a new era for clinical trials. The FDA is open-minded about the positive impacts, telling Chemistry World that the innovations 'could be potentially applied to the development of medical products unrelated to Covid-19'. Ironically, the pandemic is an opportunity for the clinical trials space and for the industry in general says Medidata's Hebenstreit: 'One of the positive impacts of Covid might be that, as an industry, we get leaner and faster in clinical trials and drug development, allowing us to bring treatments to patients faster.'