Manufacturing problems with other new medicines highlight difficulty of developing advanced treatments
When it comes to gene therapies, it seems anything that can go wrong, will go wrong. A month after its new gene therapy drug Zolgensma (onasemnogene abeparvovec) was approved for use, Novartis has landed in hot water. Regulators were notified by the product's manufacturer, AveXis, that some of the preclinical data used in the approval application had been tampered with. In a statement, the US Food and Drug Administration (FDA) said that Novartis knew of data manipulation allegations as early as mid-March, but failed to alert regulators until the end of June. The revelations also saw Novartis lambasted by US senators. Meanwhile, other gene therapy companies have their own headaches to deal with.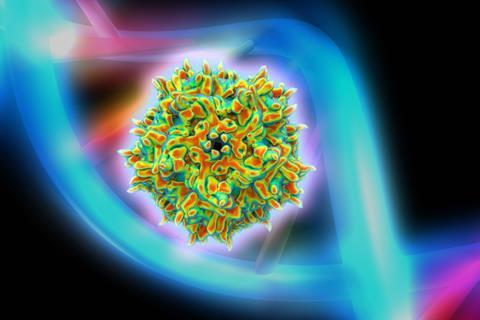 Zolgensma is the most expensive medicine in history, with the one-time treatment costing up to $2.1 million (£1.7 million) per patient. It is a viral-vector gene therapy targeting spinal muscular atrophy. After details of the manipulation emerged, Novartis completed an internal investigation before informing the regulators. 'At no time during the investigation did the findings indicate issues with product safety, efficacy or quality,' the company said in a statement. 'We remain fully capable of releasing high-quality, fully compliant Zolgensma to patients in need.' The FDA has also expressed confidence that it expects to continue with its approval for Zolgensma. However, it added that the company could be facing civil or criminal penalties.
Novartis's data scandal only adds to the suite of new and complex problems facing companies trying to develop and launch gene therapies. One of the biggest issues is in manufacturing. In June, Bluebird Bio postponed the launch of beta-thalassaemia treatment Zynteglo until the beginning of 2020 at the earliest, despite having received conditional approval from the European Medicines Agency (EMA), owing to issues with its manufacturing process. Novartis experienced similar setbacks when it first released chimeric antigen receptor T-cell cancer treatment Kymriah (tisagenlecleucel).
'For these advanced therapies, manufacturing issues are one of the biggest hurdles for marketing authorisation,' says Ana Hidalgo–Simon, head of the EMA's specialised scientific disciplines department. 'They are very difficult to produce, and they are very difficult to produce consistently.'
'That consistency is something that worries us, because if we cannot be reassured that it is the same product, then we cannot be sure that it is going to have the same results,' she adds.
We are changing the genome, and the information we currently have about long-term effects is very limited
Consistency and scalability are real bugbears for regulators, particularly when companies tinker with manufacturing processes. For example, a manufacturer might change the excipients – the inactive ingredients that make up the bulk of the medicine. In other cases, if cells aren't growing well, the manufacturers might change the cell-line being used. All this means that when regulators look back over the data, they end up trying to compare apples with pears.
When the FDA approved Zolgensma in June, more restrictive policies in Europe meant that the EMA was nowhere near ready to approve. 'There were an awful lot of questions for the company,' says Hidalgo–Simon, including many around changes to the treatment methods and manufacturing process during the development of the product. The EMA had planned to make its final decision on Zolgensma in the fourth quarter of this year, and may still do – but that will depend on how long it takes Novartis to respond to its questions - including about the the manipulated data. 'They have to go back to every lab book and re-check everything, so it's not surprising that they need time to clarify everything,' says Hidalgo–Simon.
It is nice to be excited about new therapies, but we have to be extra careful – they are not harmless
While gene therapies are a promising new class of treatment, their development represents a significant departure from traditional clinical trials – the number of patients involved in trials before launch is tiny in comparison. This leaves doctors with less information and more uncertainty. 'These medicines are typically meant to treat rare diseases and the number of patients who received them in clinical trials is very small. This means we have only a fraction of the data that we have for other drugs,' says Hidalgo–Simon.
Because of this, it's common for regulators to approve gene therapies on condition that companies continue to collect and report data once the drug is on the market. The idea is to balance patients' urgent need for treatment with the demand for more data to decrease risk. The treatment is then reviewed annually and, if successful, renewed for another year. In gene therapies for orphan drugs, frequently the biggest delay in going from conditional to full authorisation is the difficulty in recruiting enough patients to collect the necessary data.
But having the right data is more important than ever. Hidalgo–Simon stresses that it's important to figure out who these therapies will benefit most, because while these medicines have the potential to cure patients from previously untreatable diseases, they can also have severe side effects. 'We are changing the genome, and the information we currently have about long-term effects is very limited,' she says. 'It is nice to be excited about new therapies, but we have to be extra careful and have a certain level of confidence – they are not harmless.'