Oligonucleotide drug reaches market amid pressure from patient families and strife over 'patient-focused drug development' at the regulator
After fierce struggles, the US Food and Drug Administration (FDA) has approved its first drug for the rare and devastating disease Duchenne muscular dystrophy (DMD). The 'accelerated approval' follows Robert Califf, the FDA's top official, adjudicating in a scientific dispute over Exondys 51 (eteplirsen) from Cambridge, US-based Sarepta Therapeutics.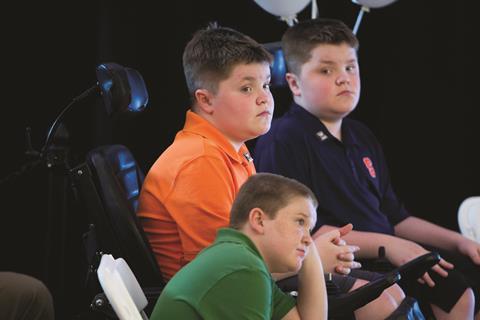 Sarepta's interim chief executive Ed Kaye heralds 'a great day for boys with Duchenne'. Yet the move comes after an FDA review team concluded there was not enough evidence to approve Exondys 51. In what documents released by the FDA say could also be a first, Janet Woodcock, the director of FDA's Center For Drug Evaluation, overruled the review teams.
Ellis Unger, director of the FDA's Office of Drug Evaluation-I, who headed the review, consequently initiated an internal dispute procedure, in which Califf backed Woodcock. Unger had warned that if the FDA approved Exondys 51, it would have to approve many other 'ineffective treatments for groups of desperate patients'. 'The damage to society and the field of evidentiary medicine would be enormous,' he added. Press officer Sandy Walsh explains that the approval comes because 'the FDA exercises flexibility when evaluating treatments for serious and life-threatening conditions,' when appropriate.
Patient-focused drug development is about listening to patient perspectives; it is not about basing drug approvals on anecdotal testimony that is not corroborated by data
DMD, which almost always affects males (around one in 3600), brings desperation because its muscle weakening kills sufferers tragically young, typically in their 20s or 30s. Mutations stop patients producing the key muscular protein dystrophin, and from early childhood they progressively lose capabilities like walking and feeding themselves. Eventually their hearts and breathing fail.
Exondys 51 is a DNA-like oligonucleotide – only the third drug of this type to gain FDA approval – targeting the protein production process, which should enable DMD sufferers to make shortened dystrophin. The FDA rejected two drugs with similar modes of action in January: Biomarin's Kyndrisa (drisapersen) – another oligonucleotide – and PTC Therapeutics' small molecule drug Translarna (ataluren). Although Translarna has been conditionally approved in Europe and is available in some countries, Biomarin has since ceased its DMD work.
In April, an emotional FDA advisory panel – held with families of DMD patients, initially voted against Exondys 51 too. Although patients testified about their improved health on Exondys 51, the panel focused on dystrophin production. It concluded there wasn't a meaningful increase in dystrophin, with FDA scientists strongly criticising Sarepta and its collaborators for conducting experiments and trials poorly.
Costing lives
In June, the FDA wrote to Sarepta asking for data showing Exondys 51 leads to clinically meaningful dystrophin production. When that data arrived it did show a statistically significant dystrophin increase, but the absolute increases were very small. Only two of 12 trial patients achieved levels above 1% of what people without DMD produce. Unger and his colleagues concluded that this was unlikely to provide clinical benefit. Yet Woodcock authorised 'accelerated approval'. This allows the Sarepta to market the drug, while mandating more studies to confirm it works. Woodcock's justification included worries that the company may otherwise run out of money.
In his appeal against Woodcock's decision, Unger warned about 'political pressure and even intimidation' of the FDA by patients' families. He cited thousands of emails, including some that were impassioned to the point of being abusive. He also stressed how seriously the FDA considers patient perspectives. 'But patient-focused drug development is about listening to patient perspectives about what matters to them; it is not about basing drug approvals on anecdotal testimony that is not corroborated by data,' he added.
Nevertheless, families' predicaments did influence Woodcock's thinking. 'Without an approval in cases such as eteplirsen, patients would abandon all hope of approval for these types of products and would "lapse into a position of" self-treatment,' the FDA documents report her as saying.
Hafedh Haddad, chief executive of consulting and contract research firm B2G Life Sciences, calls the approval a 'remarkable landmark' for rare 'orphan diseases' that pharma otherwise wouldn't adopt. He says that the FDA's actions clearly confirm its intentions 'to go further in accelerating marketing approvals for orphan drugs'.