Shawn Walker, Johnson Matthey's vice president of development, gives us his view on the emerging challenges and opportunities in drug development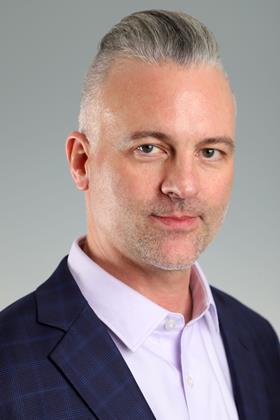 The pursuit of safer and more effective therapeutics has led to an increase in small molecule drug candidates with complex structures, small molecule biologics pairings and the emergence of novel modalities. To meet the continued demand for faster and more efficient drug production, drug development and manufacturing processes are changing. Johnson Matthey (JM), a global leader in sustainable technologies, is applying its cutting-edge science to create solutions with its customers that make a real difference to the world around us. Shawn Walker, discusses how JM is leveraging its capabilities in solid form screening, process development and scaleup, to better serve patients and successfully compete in the global marketplace.
Tell us about your role at Johnson Matthey.
I'm vice president of development operations, which is the R&D engine of JM's health sector. It includes chemical development, analytical development, solid state sciences and particle engineering, generic finished dosage form development, new product introduction and operations excellence. The goal of our organisation is to develop innovative and robust manufacturing processes for originator and generic drugs.
there is a significant trend for new drugs to be increasingly complex and potent, particularly for oncology indications
What do you see as some of the biggest trends in pharmaceutical development today?
Our deepening understanding of biology, human genetics and the fundamental mechanisms contributing to disease is giving rise to a new era of personalised medicines and patient-centric care. Accordingly, as we move towards more precision therapies, we see a larger number of drugs targeting narrower patient populations. There is also a significant trend for new drugs to be increasingly complex and potent, particularly for oncology indications. These tailored medicines are effective at much smaller doses than traditional active pharmaceutical ingredients (APIs). In 2020, 58% of total FDA new drug approvals were for orphan drugs, and a record number of 38% of total oncology therapies were also approved. This success is consistent with the current industry trends. Additionally, a majority (68%) of FDA new drug approvals in 2020 also used at least one expedited regulatory review pathway eg, breakthrough therapy or priority review. Once again, this highlights the continued pressure to shorten drug development timelines and accelerate the launch of new medicines.
How are drug developers, like JM, adapting to these trends and challenges?
JM has built an agile 'follow the molecule' capability kit to address the need for speed in drug development. This includes solid form screening and characterisation, phase-appropriate process and analytical development, and rapid transition of projects from the laboratory to the kilo-lab, pilot plant and commercial manufacturing under one roof and across our global network. Additionally, in line with the growth of precision medicines and targeted therapies, we continue to invest in designing our facilities to support flexible, modular, small volume API manufacturing and handling of potent compounds. JM has also invested in purification technologies, including large scale chromatography capabilities, to complement our expertise in crystallisation design and particle engineering.
as drug makers mix and match the best attributes of individual drug modalities, these will generate multispecific drugs that can be used in serious and previously untreatable illnesses
How is the industry also working towards a more sustainable drug manufacturing future?
Green and sustainable chemistry is at the heart of designing safe, environmentally benign, and cost-effective manufacturing processes. For the pharmaceutical industry, this includes minimising waste by judicious selection of manufacturing routes to reduce the number of steps, replacing chlorinated solvents with greener alternatives, developing catalytic processes, designing reagents with minimal toxicological hazard, and sourcing renewable (bio-based) raw materials. In addition to this sustainability framework, JM has a company-specific strategy that mirrors society's need to decarbonise and create a more circular economy while managing the transitions needed to reach net zero by 2040. To support this effort, JM recently launched its own sustainability goals. These include producing and innovating products for a cleaner, healthier world, minimising the environmental footprint and conserving scarce resources.
What do you see as the ground-breaking innovations over the next decade?
There will be an enormous degree of diversity and opportunity. As drug makers mix and match the best attributes of individual drug modalities, these will generate multispecific drugs that can be used in serious and previously untreatable illnesses. So far, highly selective antibodies have been paired with cytotoxic small molecule payloads to target tumour cells and minimise systemic toxicity in first-generation bispecific antibody-drug conjugate (ADC) drugs. The next wave of multispecifics may be even more exciting as targeted protein degradation and other induced proximity drug platforms emerge that mobilise endogenous biology to fight disease.

At Johnson Matthey our vision is for a world that's cleaner and healthier. Our scientists work every day developing innovative products that provide cleaner air, improved health and enable more efficient use of natural resources. As a global leader in sustainable technologies we work with our customers across markets from pharmaceutical and medical to automotive, industrial and chemical production, optimising processes and improving efficiency. Our solutions continue to evolve with the changing demands of our time as we tackle new challenges to build a cleaner and healthier future for generations to come.
View full profile