Regulators around the world working towards accelerated decisions on vaccine data
The UK has granted emergency authorisation for Pfizer and BioNTech's Covid-19 vaccine. The companies have committed to begin delivering the first batches of the 40 million doses the UK had pre-ordered, to begin vaccinating the highest priority populations.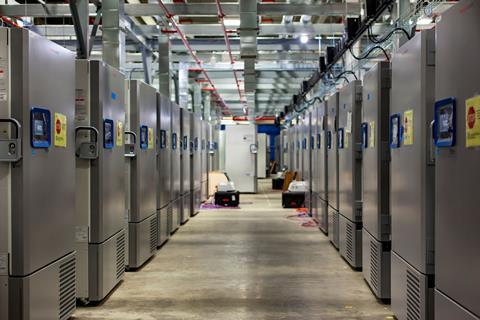 The vaccine requires ultra-cold storage during distribution, which will be achieved using solid carbon dioxide coolers. The vaccine can then be stored for up to five days in a refrigerator while it is being administered.
The UK's Medicines and Healthcare products Regulatory Agency (MHRA) has exercised its ability to grant emergency authorisation ahead of the European Medicines Agency's (EMA) decision on this vaccine. Both the MHRA and EMA have been conducting rolling reviews of data on the Pfizer­–BioNTech, Moderna and University of Oxford–AstraZeneca (AZ) vaccines as it has become available.
The MHRA is expected to make a decision on emergency authorisation of the Moderna vaccine within days. The EMA has scheduled advisory committee meetings to look at the Pfizer–BioNTech vaccine no later than 29 December, and 12 January at the latest for Moderna. Both are reviewing data for the Oxford–AZ vaccine, although the company has suggested it will be adding new trials to investigate the potentially higher efficacy of a lower initial dose, as revealed in earlier trial data.
In the US, the Food and Drug Administration has scheduled advisory committee meetings examining the Pfizer–BioNTech vaccine on 10 December, and Moderna's on 17 December. The companies have submitted their data to multiple other regulators around the world.
Once the vaccines have been granted either emergency (or potentially full) approval, the manufacturers will begin distributing initial doses. While this will take account of pre-order deals, the companies have also committed to various programmes ensuring equitable access according to need. All three have capacity in place to produce tens of millions of doses by the end of the year, with hundreds of millions, if not billions, following in 2021.