Sygnature Discovery is part of an innovative partnership to bolster the life science sector in Nottingham
Business has moved on apace at Sygnature Discovery in the year since chief executive Simon Hirst won the Chemistry World Entrepreneur of the Year award in 2016. Both staff numbers and revenues have grown by more than 20%, its scientific capabilities have been expanded, and the company has just started to move into a new building.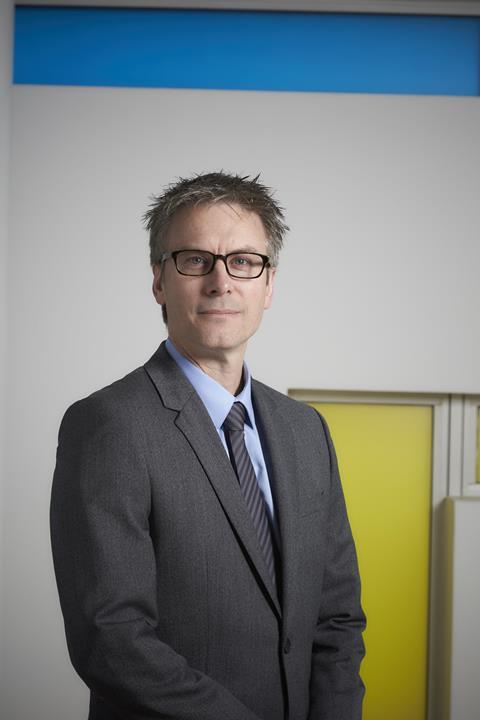 The first wave, about a third of Sygnature's employees, relocated into the new Discovery Building on the BioCity site in Nottingham at the end of April 2017. 'The building was completed on time and on budget, and everything has gone very smoothly so far,' Hirst says. 'It's been a three-year project and we're really pleased with the results.'
The facility is state-of-the-art, both in terms of its green credentials and its capacity for scientific operations. It has more than doubled the floorspace, to about 4000m2. 'We had been taking any lab space BioCity had available, including fitting out some new labs last year to allow us to continue growing, but this led to us becoming a little fragmented,' he says.
Some of the labs in the original premises – located about 200m from the new building and built to Sygnature's own design – will be retained. Both spaces provide the multidisciplinary mixed labs that Hirst believes are key to achieving efficient drug discovery design–make–test cycles.
Sygnature was already the largest tenant at BioCity, by some margin. 'Three or four years ago, we realised we would soon outgrow what BioCity could offer us,' he says. 'BioCity started a three-way conversation between ourselves and Nottingham city council. Both were really supportive and wanted to retain us in the city, and promote the growth of the life science sector in the East Midlands.'
Partnerships like this are pretty rare. It shows a real commitment from the council to the importance of drug discovery for the region
The council agreed the funds for a new building, and Sygnature committed to being the anchor tenant, taking over two thirds of the space. 'It sounds easy, but partnerships like this are pretty rare,' he says. 'It's shown a real commitment from the city council to the importance of drug discovery research, both for the city and the region.'
Hirst anticipates that staff numbers will top 200 by the end of 2017, growing to about 300 over the next few years in the space they now have. On a practical level, he is very pleased – and relieved – they did not have to break the company up across two distant sites, or even relocate completely.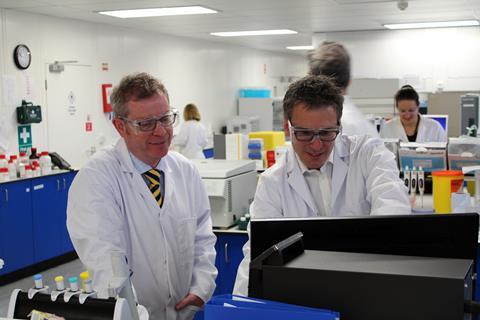 'A lot of our desire to remain in Nottingham is driven by our people,' he says. 'You have to recruit and retain the very best, and you cannot keep relocating if you want them to stay. They are highly skilled and have a lot of choice about where they work. We recognise that they are the source of our innovation, and having a group of talented scientists is essential for success in this sector. We were able to engage them in the design of the new building, and they are excited about the new facilities.'
BioCity is tailored to the life sciences, and tenants include virtual discovery companies, lab-based biotechs and medical technology. There is incubator space, and room for nascent companies to grow. Sygnature's original requirement was for wet chemistry labs, and its medicinal chemistry group now numbers 100, making it one of the largest in the UK. 'I would never have predicted that when we were setting up Sygnature 12 years ago,' Hirst says.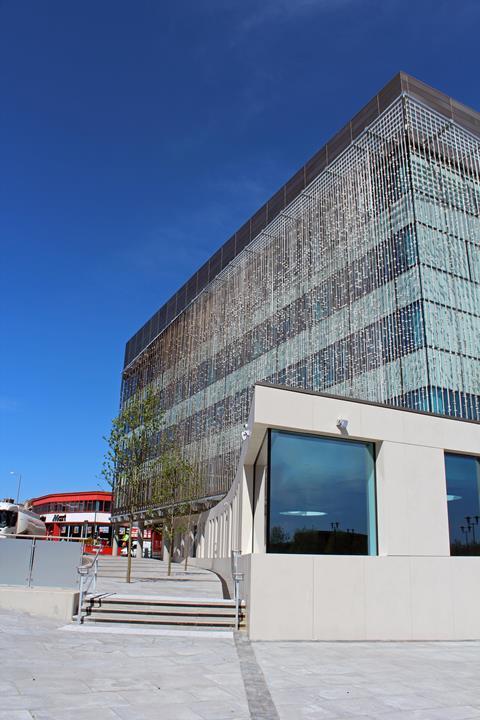 The new building has also allowed Sygnature to add new capabilities, including a Category 3 containment lab that will enable work with infectious agents, and expanded DMPK labs. 'We are doing a lot more cell imaging and biophysics than ever, and have made some sizeable investments,' Hirst says. 'Most of the imaging techniques lend themselves not only to conventional small molecule drug discovery, but also to biological reagents and therapeutics, and we are running projects in this area. We can only do this if we can find the right people with the right experience, and retain them in a competitive environment.'
Hirst is extremely proud of the company's recent Queen's Award for Enterprise, International Trade. 'It recognises our past six years of growth, where we export, and how those exports have grown,' he says. 'Exports are particularly important at a time when we have Brexit hanging over us, and we are diverse in where we work, including companies in North America, Australia and the Far East.'
On a personal level, he is also delighted to have recently been elected an FRSC. 'Although I don't get in the lab much any more, I still really love the science,' he says. 'That is what really drives me.'

Sygnature Discovery is the UK's largest independent provider of integrated drug discovery resource and expertise.
View full profile