Projects from Austria's Research Center for Pharmaceutical Engineering will revolutionise pharma with next-generation technology to optimise and accelerate drug production processes
The need for improved efficiency in pharma has been clear for a long time, with Covid-19 further emphasising its importance. Across the drug development and manufacturing pipeline, current processes require time, space and resources, resulting in wastage with every failed product. It also means new medicines take significant amounts of time and money to reach patients and little adaptability is possible in the event of an unprecedented healthcare crisis.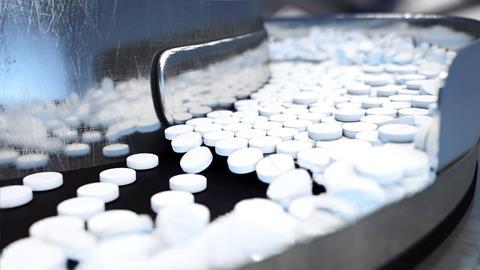 New approaches to accelerate drug development and manufacturing are needed so that patients are provided with better medicines faster. The Research Center for Pharmaceutical Engineering (RCPE) in Austria aims to accomplish this with two pioneering projects backed by the US Food and Drug Administration.
Designed to incorporate advanced technologies into pharmaceutical manufacturing, each project has the potential to greatly benefit the industry and patients. One RCPE project makes the tablet coating process more efficient using a combination of optical coherence tomography (OCT) and artificial intelligence (AI)-based approaches.
The trouble with tablet coating
It has been 16 years since the FDA published its guidance on the adoption, development and application of Process Analytical Technology (PAT) in pharma. PAT guidelines define a system for designing, analysing and controlling manufacturing steps to ensure product quality and performance. While these processes have progressed in some areas, other fields – such as the coating process for drug tablets – lack innovation.
Artificial intelligence can enhance coating quality monitoring
Tablet coating is a precise science, requiring an exact thickness and quality. Any variation can significantly impact product performance, and result in a failed batch. OCT – a technique used in medical imaging – coupled with AI offers a means to monitor the process in real-time, allowing reactive control of key coating attributes. The approach has the potential to ensure optimal coating quality, cutting material waste and production timeframes.
In partnership with Merck Sharp & Dohme, Pfizer and others, RCPE is embarking on a 24-month project to develop a novel PAT tool using OCT to monitor drug tablet coating quality in real-time. Taking the form of a sensor, the tool will use light-scattering imaging to monitor the thickness, homogeneity and surface roughness of tablet coating. It does this as the tablet is produced, allowing real-time control. The technique supports a one shot production method for high-quality medicine production and minimises the potential for error, reducing waste and improving efficiency. OCT also supports real-time release testing, defined as the ability to evaluate and ensure the quality of in-process and final products based on process data. Higher drug quality and efficient manufacturing can be achieved with OCT.
AI and machine learning enhance process dynamics
Used in conjunction with OCT, AI and machine learning may have a key role in analysing data to better understand process dynamics and material characteristics. The potential for active process control and model predictive control will allow for fine-tuned optimisation of tablet coating production, and therefore higher quality end products. It can also prevent error in advance.
Using AI to enhance its identification and real-time control capabilities, the PAT tool is set to transform the drug tablet coating process. The innovation has already secured an FDA contract for development.
Technology allows faster, more efficient process development and virtual exploration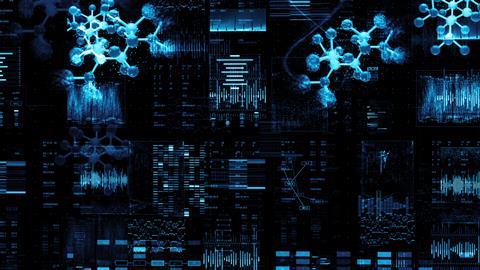 Pioneering precision modelling in pharma
Pharmaceutical product and process development is an area ripe for innovation. Developing new drugs, and new or improved ways to produce them, involves multiple steps which collectively determine product performance. Currently, these processing steps are developed by extensive experimental lab research. Computational modelling and digital simulation techniques are improving the process for creating, testing and evaluating new products in many industry sectors. Technology not only allows faster, more efficient process development, it enables virtual exploration. Barriers to adoption of such technology in pharma include a lack of relevant expertise in the industry and the complexity of the materials and conditions involved. Overcoming these obstacles to incorporate digital modelling technology into pharma product and process development is a key step in advancing the industry.
Statistical insight facilitates meticulous variable control, ensuring high-quality products
RCPE has over 10 years' experience in modelling pharmaceutical products and processes, and has published extensively on high-fidelity simulations. The centre's second FDA contract will build on prior work to develop a high-fidelity digital twin platform to virtually explore drug production and control strategies. By modelling products, processes and conditions, the platform will enable earlier evaluation as well as improved optimisation and scale up. This promises to positively impact resource usage, energy consumption and carbon footprint, in addition to reducing drug development and manufacturing time. The platform is designed to help manufacturers implement quality by design approaches (QbD) for pharmaceutical process development. The analytical and statistical insight QbD provides allows for meticulous control of all variables to ensure high-quality products.
Product and process development need no longer rely solely on lab-based experimentation. Scale up and production optimisation processes can be mapped on a computer. High-fidelity digital simulation has potential to streamline the development of new, high-quality pharma products, cut manufacturing times and deliver life-changing medicine faster.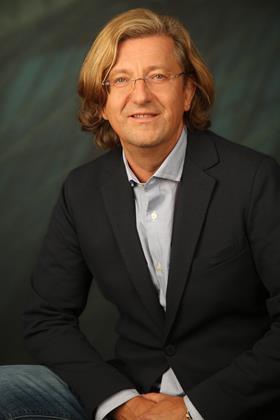 The lead author for this article is Johannes Khinast, head of the Institute for Process and Particle Engineering at the Graz University of Technology, chief executive officer and scientific director at RCPE. Khinast has an impressive record of awards and honours, and an h-factor of 40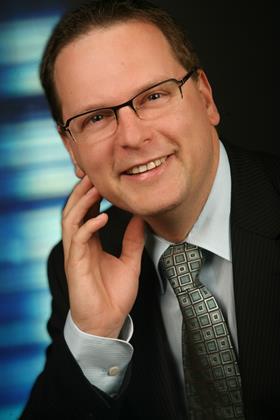 Co-author Thomas Klein is chief executive officer and business director at RCPE. Klein also gained his PhD at the Graz University of Technology, in technical chemistry. His background includes environmental management and he has specialised in the fields of automotive and life sciences

The Research Center for Pharmaceutical Engineering GmbH (RCPE) is a global leader in pharmaceutical engineering sciences. We help our partners to create and manufacture advanced medicines for patients around the world, through optimising products and processes. RCPE's services encompass the entire value chain of pharmaceutical product development: continuous API synthesis, advanced formulations, next-generation manufacturing, and also device design and optimisation.
View full profile
Welcome to the forefront of pharma
1

2

3

4

Currently reading

AI and digital simulation for better medicines, made faster

5