Fears for health of marine ecosystems mean ban is expected by end of 2017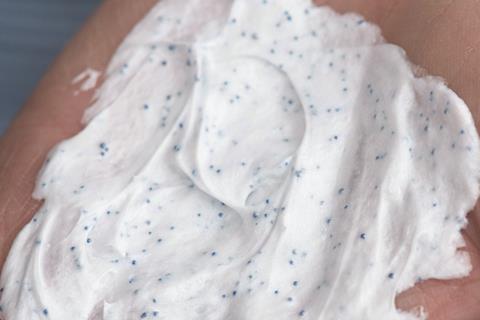 The UK government has pledged to ban plastic microbeads from cosmetics and personal care products by the end of 2017. The announcement comes after MPs urged the government to ban microbeads in personal care products amid concerns they pose a threat to marine life.
In recent years, there has been mounting evidence that these tiny particles, less than 5mm in size, are a major marine pollutant. A United Nations report warned that microplastics, which include microbeads as well as larger plastics that have been broken down into small particles, could harm birds and marine life when they eat these plastic particles after mistaking them for food. The report recommended finding a means to stop them entering the seas and remove those that were already present. Used in a range of personal care products to help exfoliate skin, 80,000 to 219,000 tonnes of microbeads are flushed into European drains every year.
The US has already decided to ban microbeads from cosmetics and Canada is set to follow suit. The US ban will come into force in July 2018, with the Obama administration also pledging to ban microplastics from over-the-counter drugs the following year. Canada has already put the beads on their toxic substances list, with a full ban expected to come in to force in 2017.
A consultation process will take place later this year to assess how the UK could implement such a ban. The government will also investigate the use of microbeads in other household products.
'Most people would be dismayed to know the face scrub or toothpaste they use was causing irreversible damage to the environment,' said the UK environment secretary Andrea Leadsom. 'This government is committed to its promise to be the first generation ever to leave the environment in a better state than it inherited.'