Ben Valsler
Welcome back to the Chemistry in its Element podcast and Happy New Year. For our first podcast of 2019, Louise Crane has some welcome news for those who may have over imbibed on the water of life over the festive period.
Louise Crane
'Whisky helps fight cancer' claimed the surprising newspaper headline in May 2005. To anyone who enjoys a dram, this was welcome news. But was it really true? To find out, we need to look at ellagic acid, the phenol antioxidant dilactone of hexahydroxydiphenic acid extracted from oak galls. Also called oak apples, these are the spongy, spherical growths created when oak trees respond to wasp larvae. The acid is also found in a roll call of healthy, tasty fruit and nuts, including walnuts, pecans, cranberries, grapes, peaches and pomegranates.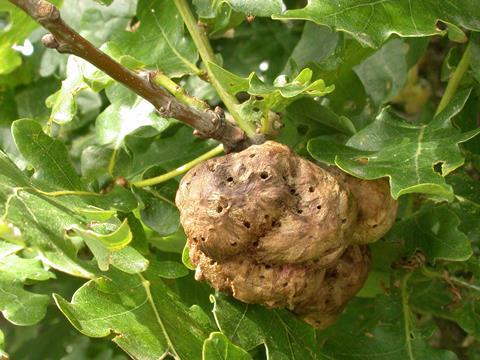 Henri Braconnot, a pioneering French chemist and pharmacist, first discovered ellagic acid back in 1831. Braconnot was fascinated by natural substances and was famous for being the first person to discover gelatin in a fossil – previously believed to be impossible. At the age of just 27, he became director of his local town's botanical garden, and followed his fellow chemists in researching plant nutrition. One of his aims was to extract gallic acid, which had been found before by infusing walnut with egg whites or gelatin. Braconnot had poor results with these methods and devised a new technique of brewing oak galls in water for four days, which, when followed by a two months rest period, was apparently a more efficient technique at the time. The filtered and rested liquor deposited large amounts of crystallised gallic acid, but curiously, an additional new acid. Braconnot named it 'ellagic' acid, an anagram of the French for gallic.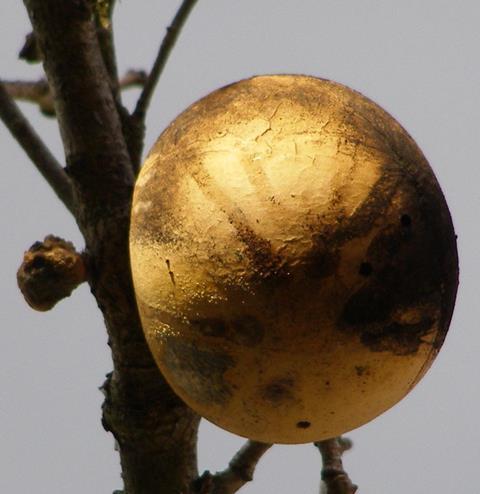 Ellagic acid turns up in some traditional medicine remedies, so does this hint at the promise of a cure for cancer? Phellinus linteus, the black hoof mushroom, has been used in Japan, Korea and China for centuries to treat stomach dysfunction, diarrhea and cancers and contains ellagic as well as gallic acid. Harvard Medical School looked into the potentially useful fungus and reported that it's a promising tumour growth suppressant , but that, as ever, more research is needed. Right now, ellagic acid is in phase two trials for treatment of follicular lymphoma, phase 1 and 2 trials for protecting babies with intrauterine growth restriction from brain injuries, and for the topical treatment of skin patches darkened by sunlight.
So how do you get from ellagic acid's potential health benefits to whisky? The answer is the late Jim Swan, a consultant dubbed 'the Einstein of whisky'. At the EuroMedlab conference in 2005, Swan was quoted as saying 'There has been much in the news about the health benefits of antioxidants in red wine. However, research has shown that there are even greater health benefits to people who drink single malt whiskies. Why? Single malt whiskies have more ellagic acid than red wine.'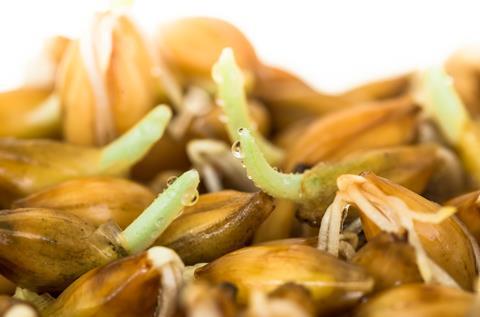 Ellagic acid finds its way into whisky via barley. When barley is germinated during the initial stages of whisky production, its tannins are hydrolysed to form ellagic acid. Swan dramatically, and somewhat dubiously, described ellagic acid as 'a highly effective free radical scavenger that absorbs or eats up rogue cells that occur in our bodies.'
It's true that as a polyphenol antioxidant, ellagic acid reduces oxidative stress in cells, providing a chemoprotective effect. And it's thought that ellagic acid's antiproliferative activities may be due to its ability to directly inhibit the DNA binding of certain carcinogens, including nitrosamines and polycyclic aromatic hydrocarbons. But in 2005 a controlled study of 48 patients who were having chemotherapy for prostate cancer found that while ellagic acid supplementation did reduce the rate of abnormally low numbers of neutrophils in patients, it didn't improve survival. The U.S Food and Drug Administration cited ellagic acid as a 'fake cancer cure consumers should avoid'.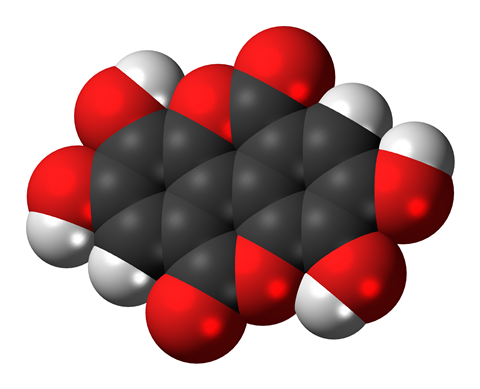 In response to the newspaper reports that Swan inspired, Cancer Research UK warned that drinking alcohol is linked to many cancers, and that although ellagic acid is a powerful antioxidant, soft fruits are a much healthier source. Swan might not have found an ideal cure for cancer, but the presence of ellagic acid in whisky does go to show that indulging in an occasional dram might not be all that bad.
Ben Valsler
Ellagic acid may have positive properties, but it's no excuse to spoil your dry January. That was Louise Crane. Next week, Kit Chapman takes third place…
Kit Chapman
The 1904 Summer Olympics in St Louis, US, were remarkable for several reasons. Perhaps most famously, the St Louis Olympics was the first competition to award the medals for first, second and third as gold, silver and bronze. But have you ever wondered why?
Ben Valsler
Join Kit Chapman next week. Until then, get in touch with any suggestions for compounds to cover throughout 2019 – email chemistryworld@rsc.org or tweet @chemistryworld. I'm Ben Valsler, thanks for joining me.