The pandemic is hitting university budgets and costing researchers their jobs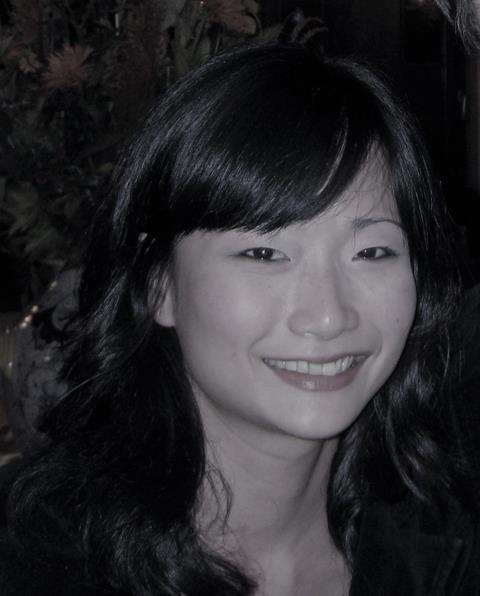 During this difficult time, Chemistry World is checking in with chemists around the globe to see how they are weathering the Covid-19 pandemic.
Having worked in Japan, Denmark and the UK, physical chemist Boon Mian Teo took up her first lectureship at Monash University, Australia, three years ago. She currently runs a research group investigating biocolloids and their use in biomedicine. But because of coronavirus, she faces losing her job and potentially having to leave academia altogether.
Teo was in Singapore and preparing to fly home when Australia's government implemented quarantine measures for anyone returning to the country. 'I was on the way to the airport in Singapore and I got messages from my colleagues saying, "What time is your plane going to land? There's just been an announcement…"' she recalls. The new rules mandating two weeks of self-isolation were set to begin at midnight on 15 March. 'The pilot was really nice – he promised to fly faster – but we only made it to the border at 12.02,' says Teo.
The sudden changes left Teo frantically trying to find ways to get groceries. 'My colleagues have been really lovely – they offered to get deliveries to me, and I managed to get some online deliveries from the supermarket, so it was ok.'
One day before her self-isolation period was due to end, Teo's university went into lockdown – meaning she has now been in solitary isolation for six weeks. 'Some of my students were working with cells, so that was tricky – they had to kill the cells and shut down the bio-lab,' says Teo. 'One of my colleagues helped a lot. But my students pretty much did everything on their own, I'm really proud of them.'
A precarious situation
Like other researchers, Teo has been getting used to communicating with students and co-workers via WhatsApp and Zoom, and using the time to finish up papers. 'My students have been working really hard – we just submitted two manuscripts, so we're keeping our fingers crossed for those. And they've also been working on literature reviews for their PhD theses too.'
However, as is the case for many early- and mid-career academics, Teo doesn't have a permanent contract – and the coronavirus pandemic has dramatically impacted her already precarious position.
'At the end of last year, I was told by the department that they would offer me a six month bridging contract, which would tide me over to the end of the year,' says Teo. This would allow her time to apply for longer-term opportunities, and in return, she would be expected to take on more teaching responsibilities.
When she arrived back in Australia, the situation had changed. Because of the uncertainty created by the coronavirus outbreak, Teo's department could no longer offer the bridging contract. Her current contract will expire on Thursday.
Given that her teaching duties had already been assigned, Teo has instead been offered a sessional contract. Under this she would be paid an hourly rate solely for her time teaching and preparing lectures.
Under pressure
Teo points out that many universities around the world will be facing financial pressures and budget cuts as a result of the pandemic. For her, it has piled on stress to an already difficult situation. During her isolation period, Teo has been working to appeal the university's decision, but her hopes are fading. 'Because of the situation that we are all in – the Covid-19 pandemic – the university is not liable for those agreements anymore,' she says. 'I've been fighting hard, but I think this week it hit home that I'm not going to get the bridging contract.'
Her case isn't a one-off – Teo knows of researchers in similar situations at other institutions. 'I think that universities' upper management should really think about the long-term effects of this whole situation,' she says. 'Letting go of people like me and other early-career researchers is not going to help at all.' With funding likely to be impacted by the pandemic, Teo believes that universities need to reassess what success looks like and take measures to help those in the most vulnerable positions – students and junior staff members. 'It's very important that they think about the future, not just cutting the weakest link,' she adds.
As she will no longer be involved in research at the university, Teo has had to organise interim supervisors for her students. 'The main thing that worries me are my students – obviously being stuck at home for them is really not that easy,' she says. 'I'm still thinking of the right choice of words to tell them that I will not no longer be at Monash.'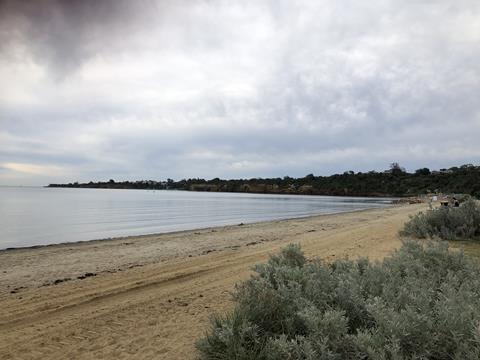 The numerous emails and meetings about her employment have at least kept her busy during the lockdown, says Teo. And, being based in a quiet Melbourne suburb, she's been able to take her mind off things with occasional evening walks. 'It's less than five minutes to the beach front so that has definitely helped a lot,' she says. 'I don't go onto the sand, because I don't know if the beach is officially closed – I don't want to get in trouble!' Chatting to friends in the UK and Singapore over Zoom has also helped to keep her spirits up, she adds.
Inevitably, though, her mind has begun pondering the next move. 'I started to look at what I would do if I'm going to leave academia,' says Teo. She has enrolled herself onto online courses to 'upskill' herself. 'I also have an arts degree, I majored in psychology. So, I'm thinking that maybe I could go back to do like a postgrad or something like that. But I'm quite conflicted, because I love my students and the undergrad students.'
Before Monash, Teo previously worked in scientific consultancy, but she missed the daily exchanges with students. 'I really enjoy my interactions with them. And, when my PhD students get nice results, it just gets us really excited. So, I really don't know yet.'